Kate Middleton's Nose Is Newest Fashion Craze: NY Women Are Reportedly Fascinated With The British Royal's Nose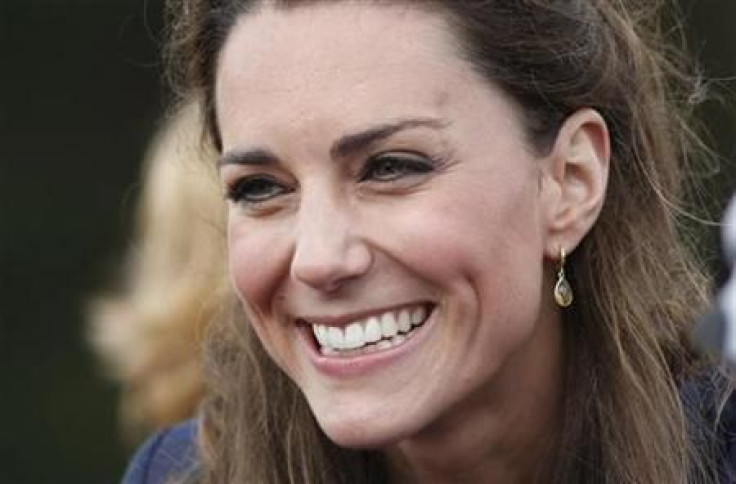 Mirror, mirror on the wall, who has the fairest nose of all? According to New York women, it's Duchess of Cambridge Kate Middleton -- at least that's what recent reports are claiming.
New Yorkers have been scrambling to plastic surgeons to try and get the same look, the New York Daily News claimed in a recent report.
In fact, her picture-perfect nose is becoming "spring's hottest accessory" for many New York women.
"A couple of months ago, these women started coming into my office and asking for Kate Middleton's nose," Dr. Stephen T. Greenberg, a Manhattan plastic surgeon, told the Daily News. "It has become so popular that we have made a file of a dozen Kate Middleton pictures to show patients when they come in for their consultation."
The news about Big Apple women's infatuation with the royal's smeller has gone national.
Arizona-based plastic surgeon Dr. Daniel Shapiro explained to Fox 10 News last month that he had heard reports about a Middleton-inspired rhinoplasty craze surfacing on the East Coast.
"It's kind of in vogue," Shapiro said. "I have friends that are in Manhattan. It is one of the highest percentage procedures now."
Jessica Blaier made headlines when the NYU student spent nearly $12,000 on plastic surgery to get a nose like Middleton's.
"Every time she smiled it's like, that's what I want -- I want my nose to be like that,'" Blaier told ABC's "Good Morning America" in January.
The mania over the Duchess of Cambridge's nose expands across the pond, too. Middleton's was the "most-requested celebrity facial feature in 2012," according to Transform Cosmetic Surgery Group, a top British cosmetic surgery provider.
There's a reason why women are obsessing over Middleton's beak, Carmen Lefevre, a psychologist who specializes in the study of facial attributes, explained to the Daily Mail.
"The symmetry of Kate's nose, the angle between her lip and the tip of her nose and the minimal amount of nostril on show, are all near-perfect," Lefevre said.
© Copyright IBTimes 2023. All rights reserved.