Kate Middleton's Secret To High-Heel Wearing Revealed: Insoles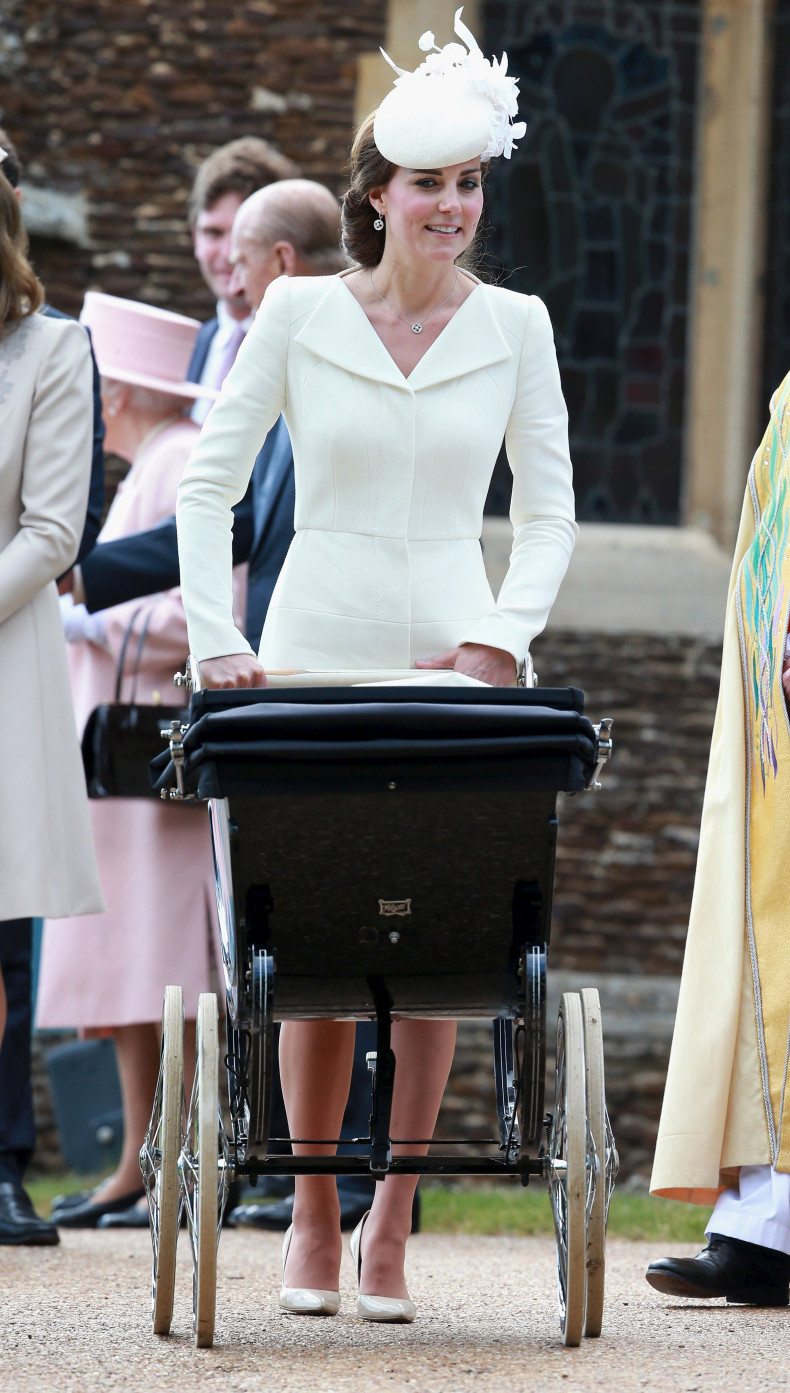 Ever wondered how the Duchess of Cambridge, Kate Middleton, struts around in towering heels while pushing a baby pram and handling Prince George's antics at the same time? Middleton is never seen without her beloved heels on any public occasion, where she has to stand for long hours, and yet she always manages to look comfortable standing tall in them.
Well, here is her little secret.
Middleton has reportedly sought help from the heel experts. She uses slip-in insoles from a brand named Alice Bow to help make her comfortable walking in the high heels, writes Vanity Fair magazine. "Kate has ordered a couple of packets, she thinks they are great," a source told Vanity Fair.
The "handmade Italian leather" insoles are designed by British designer Rachel Bowditch and they fit any shoe, easing the long hours of high-heel walking. The duchess has reportedly purchased many insoles as she is required to fulfill her royal duties mostly in heels.
The website also writes that Queen Elizabeth II does not like women to be seen in "wedged shoes," so the duchess is never seen in that style. "She [the queen] really doesn't like them and it's well known among the women in the family," the magazine writes. The leather insoles have come to her rescue when she steps out in stilettos.
Alice Bow, the company designing the leather insoles, has declined to confirm if they have the duchess as their customer. However, the company is benefitting hugely from the online customers who come searching for the same soles on their website. "We have seen a massive surge in site visits, however," a spokesman told Vanity Fair.
The duchess was spotted purchasing "several pairs of Alice Bow insoles" at the Selfridges department store in London, Us Weekly reported in June."She picked up versions of the insole for both flat shoes and heels in an assortment of colors," the site added.
© Copyright IBTimes 2022. All rights reserved.