Kate Middleton's Transformation: Duchess From 'Waity Katie' To 'Most Beloved Royal'
KEY POINTS
Kate Middleton has undergone a major transformation
Kate Middleton affected by Prince Harry and Meghan Markle's decision
Meghan Markle left Kate Middleton broken-hearted
Kate Middleton has undergone a major transformation.
Last Thursday, the Duchess of Cambridge celebrated her 38th birthday. Caitlin McBride charted her public perception from a "desperate social-climber to the most effective weapon in the royal family's arsenal."
McBride recalled how Prince William's wife was taunted by tabloids as an unsuitable fit for the future king to the British throne. Middleton and her mom, Carole, were also unfairly accused of being social climbers. Carole reportedly strategically set Middleton up to meet Prince William.
Prince William and Middleton dated for almost a decade before the second in line to the throne decided to propose. Due to the long wait, Middleton was branded as "waity katie." According to royal biographer Katie Nicholl, Middleton despised the moniker.
"Kate has always been a model of what a royal princess should be: patient, loyal; when the prince has needed his time, she's given it to him," Nicholl told CBS News in 2009.
"She's been exemplary, but 'Waity Katie' has stuck, and it's a nickname that she absolutely despises."
In 2011, Prince William and Middleton tied the knot and the public criticized her again because they found her "too boring." However, an insider said that the future queen has won the approval of the monarch.
A source told Vanity Fair that the Queen is a fan of Middleton because of the latter's mantra. Middleton's attitude is similar to the monarch when it comes to keeping oneself calm and in regards to their approach in life.
Many also noticed Middleton progressing particularly in 2019. Richard Fitzwiliams considered the Duke and Duchess of Cambridge the monarch's saving grace. According to him, the couple had an "extremely good year." McBride agreed especially when it comes to the duchess' part.
"2019 was undoubtedly her most successful year in the public and although it came at the cost of the Sussexes, there is cause to celebrate her future within the monarchy. 38 isn't exactly a milestone age, but the last 12 months have been momentous in her growth as duchess," McBride wrote.
In related news, Prince William and Middleton are expected to pick up the pace with more engagements following Prince Harry and Meghan Markle's "selfish" decision to quit their royal roles. Markle also left Middleton heartbroken with their decision to leave the U.K. and live in Canada because the Duchess of Cambridge wanted her kids, Prince George, Princess Charlotte and Prince Louis, to spend more time with their cousin, Archie.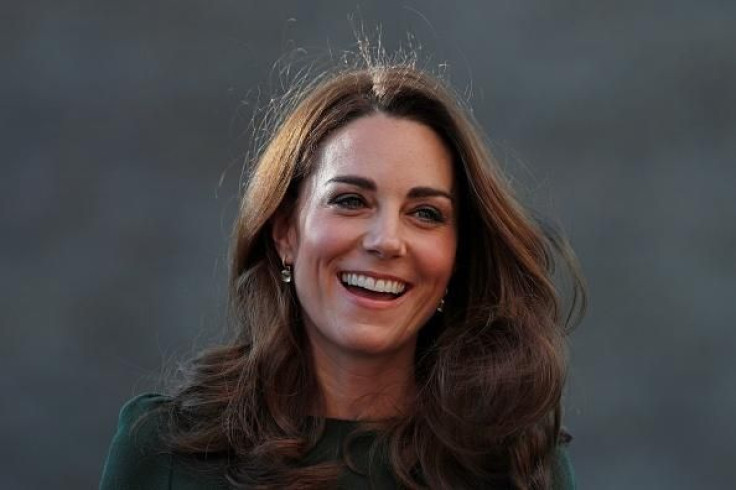 © Copyright IBTimes 2023. All rights reserved.