Kathy Griffin Shaves Head: 4 Celebs Who Did The Same [PHOTOS]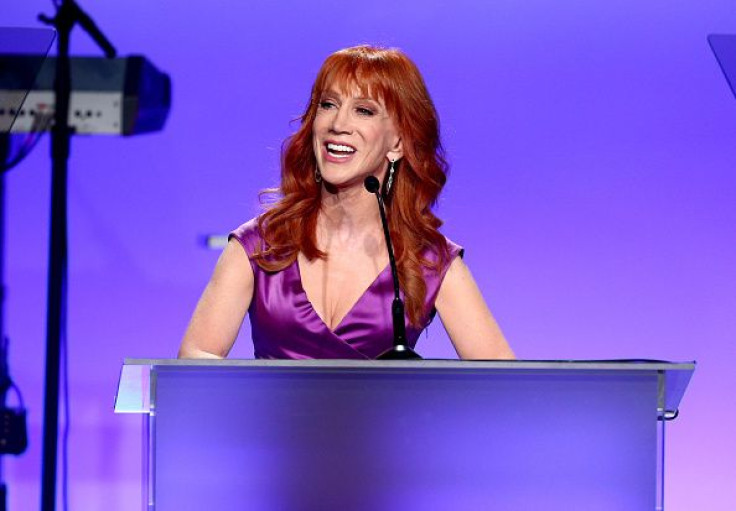 Kathy Griffin has shaved off her hair for a good reason.
The comedian wanted to show her support for her sister Joyce Griffin's ongoing battle with cancer, so she shaved her entire head. Joyce is currently undergoing chemotherapy, though it is not clear what type of cancer she has been diagnosed with, People reported.
Photos of Griffin sporting a shaved head surfaced on social media after her major hair change. In one Twitter photo, the talk show host and actress poses topless in front of bushes outdoors, smiling as she puts her right hand on her bare head. Another photo shows Griffin revealing her new look to mom Maggie Griffin. The latter covers her mouth in surprise after seeing what the comedian did for her sister Joyce.
READ: Kate Hudson Shaves Off Golden Locks For New Role [PHOTO]
Griffin's mother later tweeted about her daughter's special gesture, calling her a "wonderful human being."
This is not the first time that cancer has afflicted a member of the Griffin family. In 2014, Kathy's older brother, Gary Griffin, died at the age of 63. He had been battling stage four esophageal cancer for two years prior to his death. "This AM my brave brother Gary Griffin passed away in palliative care after a brutal struggle w cancer," Griffin wrote on Instagram following his death.
Meanwhile, there have been other female celebrities who have shaved their heads for various reasons.
Like Griffin, Kellie Pickler shaved off all her hair in 2012 to show her support for her childhood pal, Summer Miller, who had been diagnosed with breast cancer. The country singer debuted her bare head on "Good Morning America" on Sept. 5, 2012, and she and her friend encouraged everyone to get tested for cancer as early as possible.
"Cancer does not discriminate," she wrote in a statement to ABC News.
"If this compels even one person to change their mentality toward waiting until the age of 40 for their mammogram, then it will be worth it," Miller continued.
Meanwhile, in 2013, Jessie J got a buzz cut as part of the Comic Relief fund raising drive. "The first time was nearly four years ago," she told PeopleStyle last year about her blonde, buzzed head. "I did it for charity live on TV for Red Nose Day in the U.K. They raised over $100 million that year, but in the time I was on TV we raised $9 million. Last year, it was more of an energy, new beginning thing. I feel that I carry a lot of my weight and my worries in my hair, and I just had a lot of change happening in my life and I wanted to cut my hair off and I did."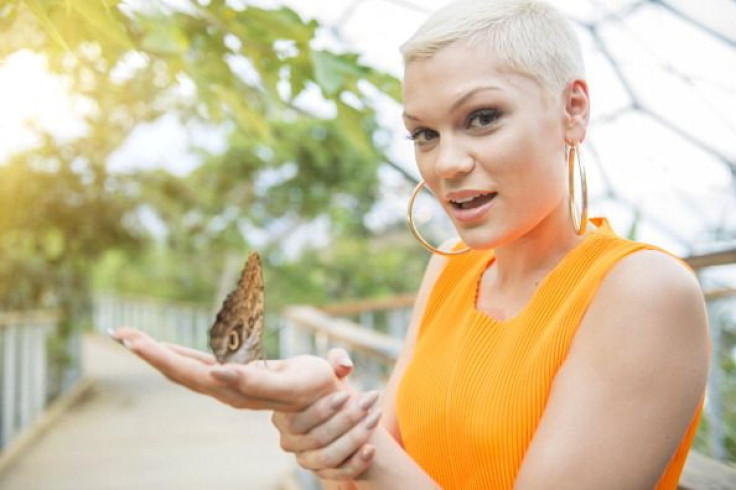 "Black Panther" star Lupita Nyong'o is another celebrity who has rocked a shaved head. "Almost on a whim, I was like, 'What if I didn't have it?' And so I shaved it all off — I was a complete baldy!" she told InStyle of the first time she shaved her head. "It was shocking at first, especially for my mom. But I learned to embrace my features. And I like myself a lot more now that I'm not constantly fussing over my hair."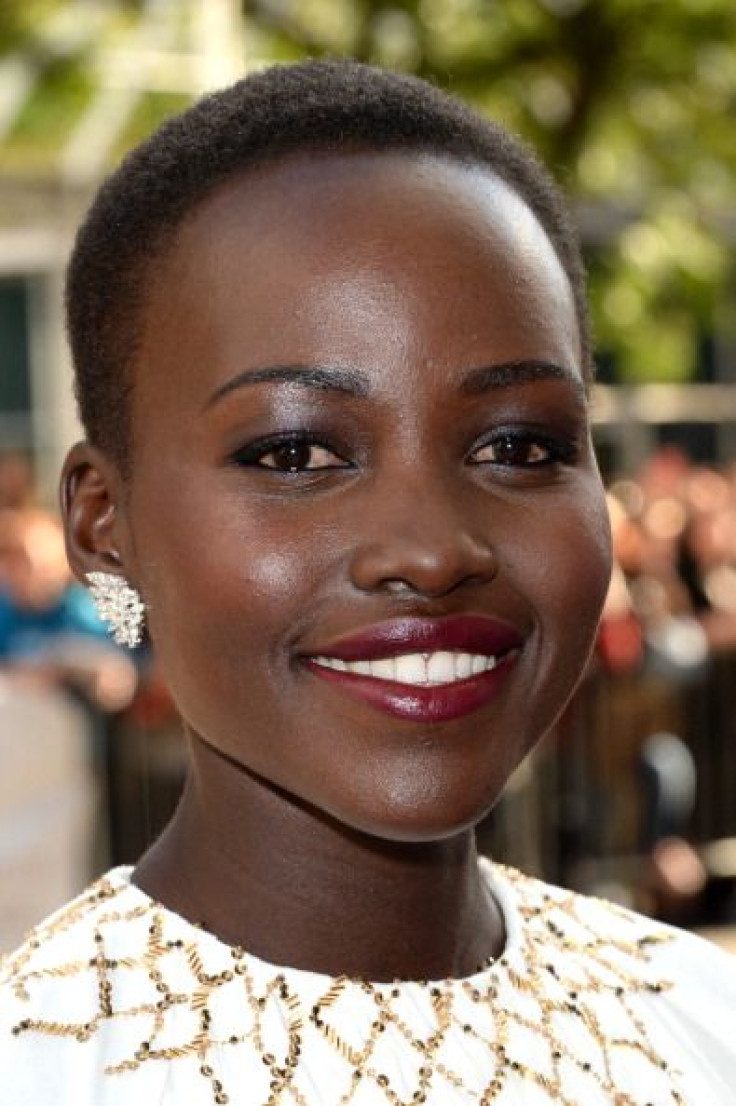 Millie Bobby Brown also loves having really short hair. In Netflix's "Stranger Things," her character Eleven sported a shaved head. She revealed that her grandfather and friends had been against her chopping off her long locks, but the 12-year-old was proud of her look. She told PeopleStyle, "I hope I inspire people… it's really cool to have short hair."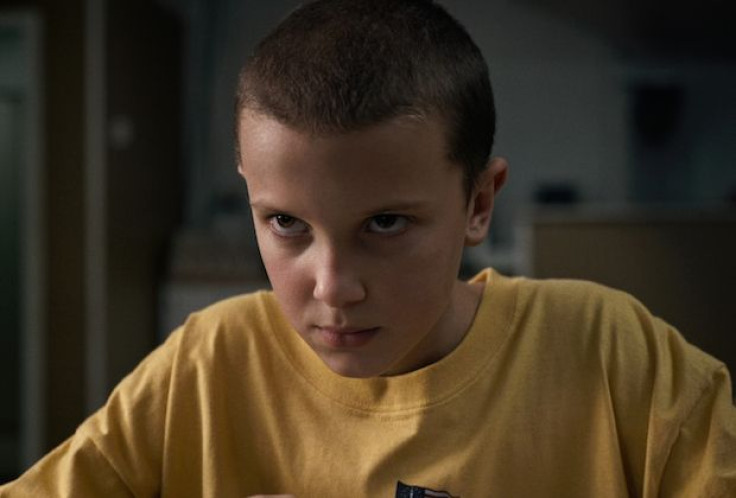 What do you think of Griffin shaving her head for her sister? Tell us in the comments!
© Copyright IBTimes 2022. All rights reserved.
FOLLOW MORE IBT NEWS ON THE BELOW CHANNELS