Katie Holmes Looks Casual In Off-White Shirt And Jeans Amid Pregnancy, Marriage Rumors With Jamie Foxx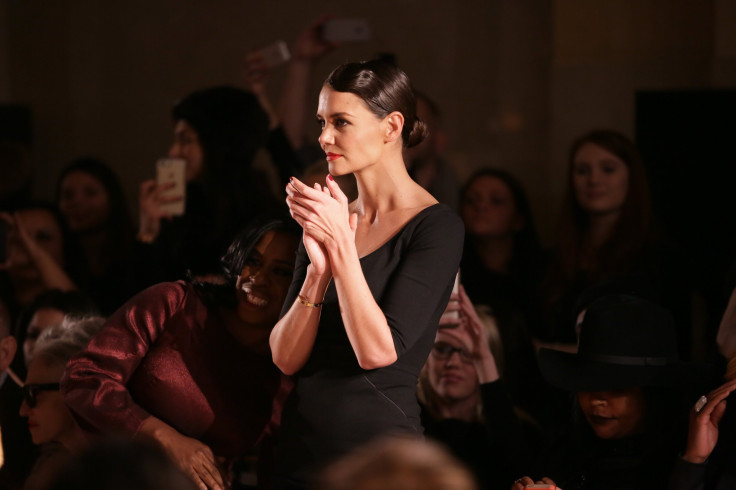 Katie Holmes, who is the subject of dating rumors with Jamie Foxx, posed for a photo shoot at the Tribeca Film Festival Getty Images Studio in New York City in a casual outfit. Holmes made her directorial debut at the 2016 Tribeca Film Festival.
The 37-year-old posed in an off-white top, blue jeans and white sneakers, according to photos shared by Daily Mail. She styled her hair in loose waves and wore minimal makeup with a taupe eye shadow, light bronze blush and mascara.
Holmes made her directorial debut with "All We Had," which premiered Friday at the film festival.
"I'm incredibly intimidated because I'm doing something I haven't done before. As an artist, I hope people connect to this story. But as a woman in Hollywood, I hope to do it more, so I hope it has some success because I want to be part of creating stories and choosing the stories that are put out there," she said, according to the Hollywood Reporter.
Earlier this month, Holmes was spotted in "good spirits" in Los Angeles, according to Daily Mail, while battling pregnancy and marriage rumors with Foxx. The rumored couple made headlines earlier this year after they were spotted wearing similar gold bands on their ring fingers sparking engagement rumors. The actress was recently seen without her engagement ring while heading to a store in Agoura Hills, California.
© Copyright IBTimes 2023. All rights reserved.