Katy Perry Admits To Doing More Than Kissing A Girl Out Of Curiosity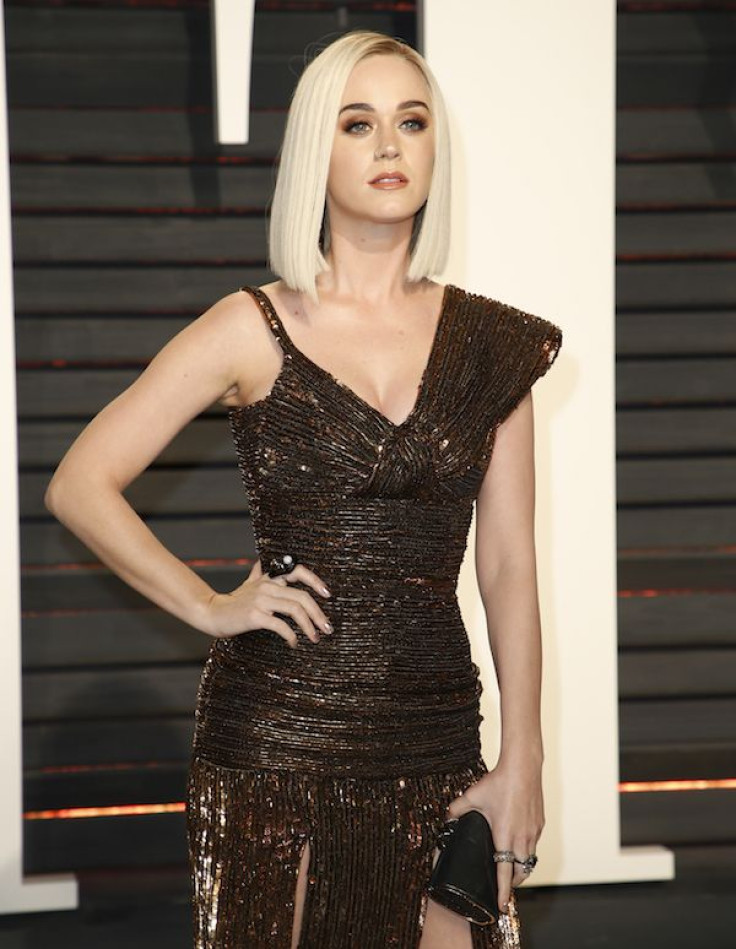 Katy Perry attended the Human Rights Campaign Gala in Los Angeles on Saturday night to receive her award for advocating equal rights. Interestingly, the "Chained to the Rhythm" singer did more than just say thank you to the award-giving body as she also opened up about her sexuality during her acceptance speech.
When Orlando Bloom's ex-girlfriend was called onstage to accept her National Equality Award at the event, she candidly spoke about her sexual exploits when she was younger. "I'm just a singer-songwriter, honestly. I speak my truths and I paint my fantasies into these little bite-size pop songs. For instance, I kissed a girl and I liked it. Truth be told, I did more than that," Perry was quoted as saying by Huffington Post.
After revealing that she may done more than what she implied in her 2008 hit "I Kissed A Girl," Perry continued by saying that she had been sexually curious even when she was still singing gospels for their church. "How was I going to reconcile that with a gospel-singing girl raised in youth groups that were pro-conversion camps? What I did know is that I was curious and even then I knew sexuality wasn't as black and white as this dress," she said.
READ: Katy Perry cuts hair short after Orlando Bloom split
At one point in her speech, Perry emphasized that she's not only fighting for the LGBTQ community. "I stand with you and I know that we stand together against discrimination whether it be in the LGBTQ community, or our latino brothers and sisters, or the millions of muslims in this country." Check out Perry's inspirational acceptance speech below.
VIDEO: @HRC honors Katy Perry with the National Equality Award at the #HRCLADinner. Watch her speech here: pic.twitter.com/lzfwDcFQnt

— Katy Perry Lately! (@katyperrylately) March 19, 2017
After attending HRC's Gala, Perry took to Twitter to echo her sentiments. First, she tweeted that she'll never stop championing for the rights of the LGBTQ community. In a follow-up, she poked fun at her appearance at the event by saying she looked "sparkly," but she then added that it could have been due to the magic that many people had channeled to her through their support.
Perry also has another reason to smile this week as she just won the case that prohibited her from purchasing the convent she so badly wants to convert into her dream home. Previously, Perry got accused of practicing witchcraft by the nuns who were trying to stonewall the singer's purchase.
© Copyright IBTimes 2023. All rights reserved.