Kayte Walsh 'Not Proud' How Relationship With Kelsey Grammer Started [VIDEO]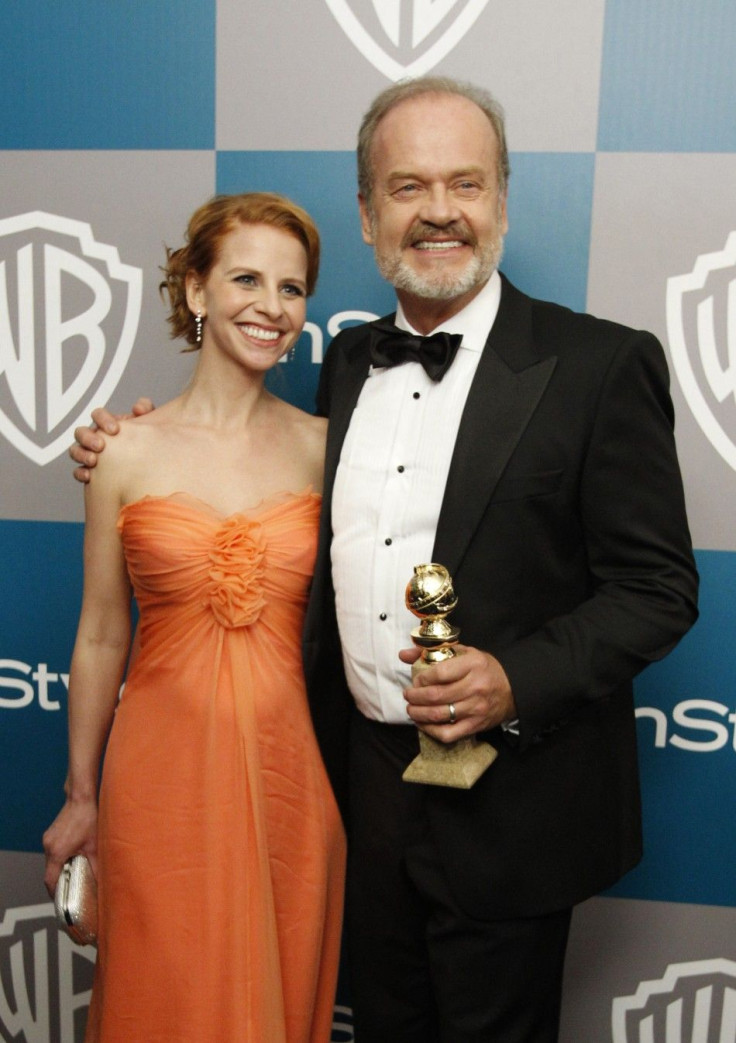 Kayte Walsh, Kelsey Grammer's new wife, told Oprah Winfrey she is "not proud" that her relationship with the former "Frasier" star began out of infidelity but believes she was destined to be with him.
"Cheers" actor Grammer, 57, was still married to wife Camille when he met Walsh, a British flight attendant 25 years younger than he.
"I'm not proud of the way we started out because he was in a marriage," Walsh said. "I'm sorry as well. There's so many emotions, but I fell in love. I don't know how to put it into words."
When Winfrey asked if she had to go through it again, Walsh said she would "do things differently.
"I fell in love with a guy and I felt guilty for falling in love with him," said Walsh, 32.
In a wide-ranging interview with Winfrey, Grammer and Walsh spoke about their relationship and gave viewers a first glimpse of their baby, Faith Evangeline Elisa Grammer.
Despite the difficulties the couple face with Camille trashing their union, Grammer and Walsh said they're happy together.
"We have a love that I think can survive just about anything, and Kayte's willingness to try is breathtaking," the actor told Winfrey.
Grammer's divorce from Camille was nasty and public, playing out on the reality show "The Real Housewives of Beverly Hills."
The animosity between the couple was evident during the interview with Winfrey. Grammer refused to mention his ex-wife by name and referred to her as "this person."
Grammer was featured on "Real Housewives" and said he agreed to take part in the show in 2010 because Camille "wanted to be famous."
The actor said he was "angry" that Camille "had given up so much to be with me."
"I made a couple of quick appearances to honor that deal of it and bequeathed to this person ... a new life," Grammer said of his ex-wife's wish to be famous.
Camille was the source of nasty rumors surrounding Grammer, including her claim that he was a cross-dresser.
"Well, she said a lot of things," the actor said. "I don't live as a cross-dresser, but I have been very sexually adventurous."
Winfrey pressed on that comment, but Grammer wouldn't budge.
"That's for the bedroom," he said.
Watch Walsh say she's "not proud" of how she met Grammer in the clip below. You can also catch other video clips of the interview with Winfrey here.
© Copyright IBTimes 2023. All rights reserved.