'Keeping Up With The Kardashians: About Bruce': Kim Kardashian Gives Bruce Fashion Advice And Learns That He Stole Clothes From Her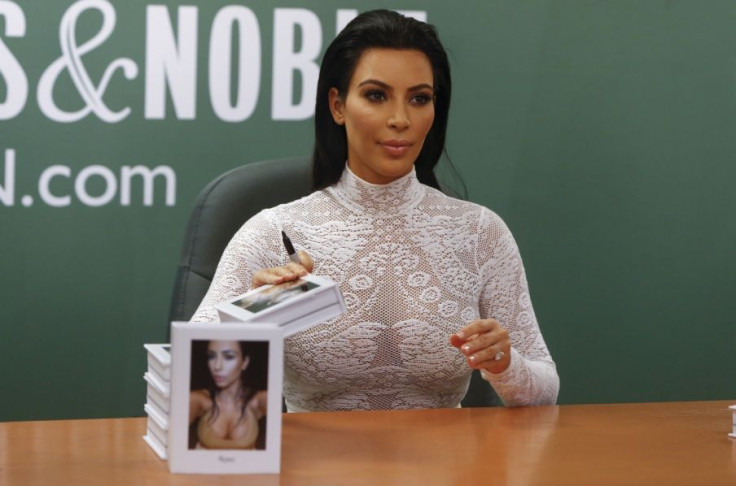 Now that Bruce Jenner's gender identity is out in the open, he can freely talk to his children about being transgender and cross-dressing. He reveals the perks of raising five daughters: years of access to fully-loaded wardrobes. Now that there are no longer any secrets, Bruce takes advantage of Kim Kardashian's taste and asks her to go through his closet. He also admits to stealing one of her outfits.
In part 2 of "Keeping Up With the Kardashians: About Bruce," Kim visits Bruce and tries to take steps toward becoming closer to the female side of her stepfather. She offers to go through Bruce's collection of female clothes so that she can give her comments and offer some fashion advice.
The two of them speak about the female version of Bruce in the third person and Kim says that her first advice would be to get rid of everything neon in her closet. "She doesn't have anything neon," reassures Bruce.
He gets up and excitedly leads Kim into his room where he's keeping closets full of female clothes and shoes. He says that she (his female side) is always more fun and more at ease with who she is. "It's like having Bruce with a little icing on the top. It only gets better," he says.
Bruce starts to show Kim some of his favorite pieces and even an outfit that he recently wore. Kim approves and starts going through his clothes. She takes out the pieces that she doesn't like and tries to put together some outfits for Bruce. She then asks about the time that Bruce was living with Kris and if he ever felt envious of her wardrobe. Bruce admits that he went through all of Kris' clothes and was totally envious of her. Kim laughs it off but she get shocked when Bruce tells her that he once stole an outfit from her closet. Kim demands to see it and warns him that it better not be a piece that she missed.
Bruce shows her the outfit and she admits that she doesn't even remember it and didn't notice that Bruce took it. She gives her blessing for him to keep it and she even puts together an outfit for it along with some of his other clothes. Bruce says that he wants his female version to be able to say that she is being styled by Kim. Kim hesitates and says that she wants to get to know female Bruce and get a sense of her style first before she would allow Bruce to say that she is her stylist.
Season 10 of "Keeping Up With the Kardashians" begins at 9 p.m. Sunday on E!
For questions/comments regarding the article, please contact the writer at: c.caparras@ibtimes.com.au.
© Copyright IBTimes 2023. All rights reserved.