Kelly Doty Mourns Death Of Clint Cummings, Fellow 'Ink Master' Star, On Instagram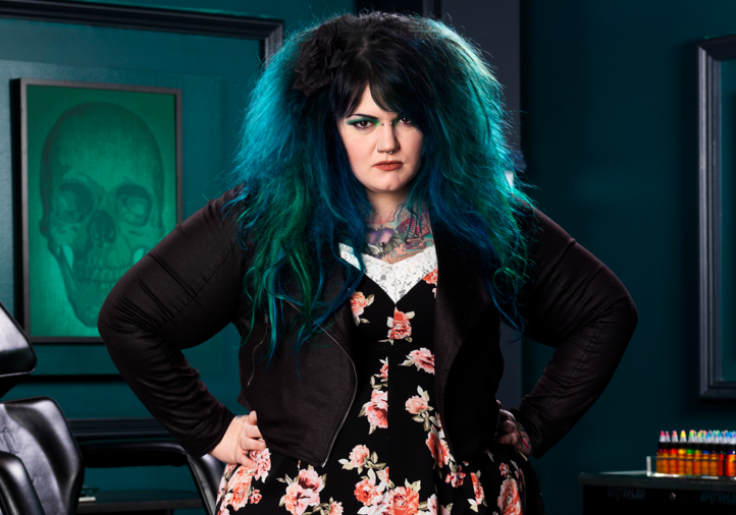 Kelly Doty, the Season 8 finalist of "Ink Master," mourned the death of fellow tattoo artist Clint Cummings Saturday, Christmas Eve. Cummings died the day before after a battle with Stage 4 colorectal cancer. He was 35 years old.
Doty, who competed 6 seasons after Cummings, knew him through tattoo conventions. She penned a special post for the late reality star.
Very sad to hear about @thesurvivorclintcummings passing. Anytime I met him at conventions he was a ball of energy and fun and hard work," she wrote to her 253,000 followers Saturday. "My thoughts are with his loved ones and to everyone missing somebody this holiday season because of cancer."
Doty was grateful to have experienced Cummings' work. "But thank you to @thesurvivorclintcummings for being an artist and bringing creation and art to this world," she said on a positive note. "I'm glad I got to be here at the same time as you, however briefly."
Doty's post was liked thousands of times. It garnered scores of comments from followers who mourned Cummings' death, too.
"Ink Master" judge and host Dave Navarro confirmed Cummings' death via Twitter Friday. "We have lost a member of the #inkmaster family Friend and cast member Clint Cummings has passed @ArtofClint our prayers are with his family," he tweeted.
Cummings' girlfriend, Kate, also took to Instagram to mourn the tattoo artist. "Love you to the world and back Clint… words can't express the amount of sadness I have right now, but the pain is now gone and you can finally rest in peace," Kate penned. "I love you baby so much, and I know you will always be here with me in my heart. Rest in peace my love, until we meet again."
Follow me on Twitter @mariamzzarella
© Copyright IBTimes 2023. All rights reserved.