Kelly Marcel: From 'Blacklist' To 'Fifty Shades' Writer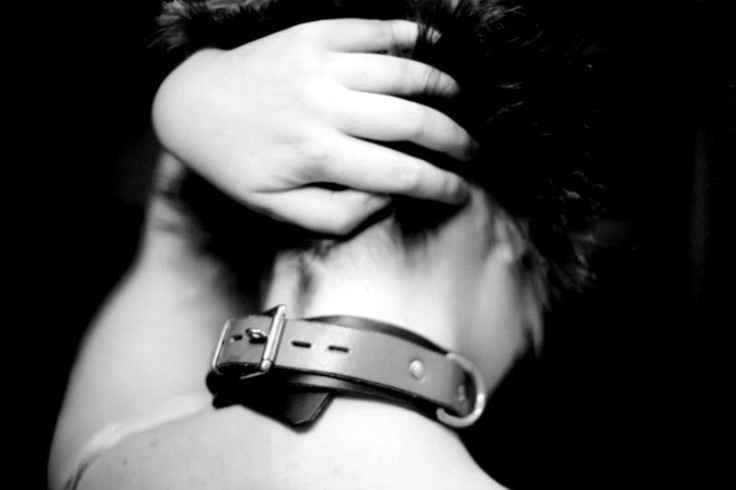 On Monday, Universal Pictures/Focus Features (NYSE: GE) announced that little-known screenwriter Kelly Marcel has been hired to pen the screen adaptation of "Fifty Shades of Grey."
The highly anticipated film, based on the raunchy bestseller by E.L. James, has regularly made headlines since March, when the studio purchased the rights to the book for a cool $5 million. Months after the deal was announced, the Oscar-nominated team behind "The Social Network," Michael DeLuca and Dana Brunetti, were chosen to produce the film.
In August, The Hollywood Reporter announced that Karen Croner ("One True Thing"), Dan Fogelman ("Cars," "Tangled"), Veena Sud ("The Killing") and Marcel were all in the running to adapt "Fifty Shades" for the screen.
It came as somewhat of a surprise when Marcel, who is best known as the creator of the sci-fi TV series "Terra Nova," beat out her competitors. The plot and mood of "Terra Nova," which follows a family that travels back in time by 85 million years, have nothing in common with the jaw-dropping BDSM tale that is "Fifty Shades."
Universal's choice to hire a writer who has yet to prove herself is risky considering what a challenge it's going to be to adapt the book. Marcel will have to please the book's enormous, dedicated fanbase while turning James' cringeworthy dialogue into something that won't leave a bad taste in viewers' mouths. She'll also have to figure out a way to write the book's countless explicit sex scenes in a manner that won't draw too much ire from the MPAA and somehow manage an R rating.
There's at least one person who doubts Marcel can pull it off – but those might be sour grapes talking. Bret Easton Ellis, who unsuccessfully campaigned on Twitter to be the film's screenwriter, wasn't happy with the studio's decision to hire Marcel.
"Kelly Marcel?!? KELLY MARCEL?!? Kelly Marcel is WRITING the script for 'Fifty Shades of Grey'?!? THIS is the movie they want to make? ARGH," the "American Psycho" writer tweeted.
Yet based on statements from the film's producers, Marcel has demonstrated superior writing skills in her script "Saving Mr. Banks." The film, which chronicles the 20-year battle to bring "Mary Poppins" to the screen, gained recognition after landing on the list of "Best Unproduced Screenplays" in 2011.
"Kelly's work demonstrates her flawless structural technique and passionate commitment to emotion, humor and depth of character which is particularly visible in the celebrated screenplay for the upcoming 'Saving Mr. Banks,'" said De Luca in a statement. "We were all taken with the depth and passion of Kelley's engagement with the characters and world E.L. James has created and we knew she was the right person to augment our 'Fifty Shades' family," added Brunetti.
The "Unproduced Screenplays List" is referred to as the "blacklist" in the film industry. Started by film executive Franklin Leonard in 2005, the list is released annually. According to the Los Angeles Times, Leonard compiles the list after surveying hundreds of film industry colleagues and learning what screenplays they feel have been wrongly neglected.
These scripts are often referred to "spec scripts" — meaning they are unsolicited projects without agency or studio representation.
According to Screen Rant, "Saving Mr. Banks" was picked up by Disney earlier this year and began filming in September. The film, directed by John Lee Hancock, stars Colin Farrell and Paul Giamatti and is slated for a late 2013 release.
Gabriel Gornell, a film distribution and production executive for LocoDistro, believes the decision to hire Marcel for the "Fifty Shades" adaptation is a step forward in the industry.
"In this business that's in serious need of reinvention, it's refreshing that Kelly Marcel was chosen to adapt 'Fifty Shades of Grey' for the big screen," said Gornell. "If the producers have a comfort level, as Michael De Luca has been clear about, it's a lot easier for a studio to go with 'upcoming' versus 'proven' writers when it's already based on well-proven characters and content.
"I'm happy for what this decision represents. ... Kudos to Universal and Focus."
"'The blacklist' has become somewhat of a go-to monster for producers," Clint Morris, a writer and producer who serves as the editor of Moviehole.net, said in an email. "The list has, especially in the past few years, gained a reputation for unearthing some absolute gems. … The game now almost seems to be: Get on the blacklist, more so than sell your script to whoever bites. Those in charge of the list pick diligently and probably do a better job than most agency script/studio readers, so near everything on that list is a four-star film waiting to happen.
"I don't think it's daffy at all that Universal/Focus hired a blacklist writer. The material (on the list) is usually of such a high standard that it shows someone - like a studio or producer - what one is capable of."
Morris points out that "50/50," "The Hunger Games" and "The King's Speech" were all unearthed after appearing on the list while the Guardian has noted that "Juno" and "Slumdog Millionaire" were also once featured in the lineup of unproduced work.
"Argo," "Looper," "Margin Call," "Snow White and the Huntsman," and "Crazy, Stupid Love" all made the list in 2010 before they were made into high-profile films.
Recent blacklist discoveries include "The Imitation Game," a film about Alan Turing which has caught the attention of Leonardo DiCaprio. "Chewie," a satirical look at the making of "Star Wars," which appeared on the list, is currently being turned into a film by director Kyle Newman. According to Deadline, Matt Damon's forthcoming directorial debut, "Father Daughter Time: A Tale of Armed Robbery and Eskimo Kisses," was recently plucked from the list as well.
Since Marcel has appeared on the blacklist alongside some of Hollywood's most gifted emerging screenwriters, she seems a reasonable choice for "Fifty Shades."
According to up-and-coming director and screenwriter Nikhil Melnechuk, Marcel's status as a talent on the rise, could generate more excitement for "Fifty Shades."
"The buzz around one's name or project is both hard to stir up, and fleeting, and these days, sometimes more valuable than proven talent. Someone with promise who is somewhat untested can be more exciting than a known entity, as people in an industry are always looking for the 'Next Big Thing.'
"'Fifty Shades of Grey' was a book that publishing companies took a big risk on when they released into the mainstream," he continued. "The producers of the film likely wanted a screenwriter willing and able to attempt that sense of risk."
"There's always risk in this business, but this doesn't sound very risky to me," said Guy Shahar, a director and producer at Priority Films. "Marcel is quite successful, she created her own show, and 'Saving Mr. Banks' is going into production. The studio obviously felt comfortable choosing Marcel, and there are many stakeholders there."
Andrew Lauren, who produced the indie gem "The Squid and the Whale" and runs his own film company, Andrew Lauren Productions, praised Focus/Universal for selecting Marcel.
"I credit the studios for taking a chance on Ms. Marcel," said Lauren. "I think if a writer has the right tone for a project and there is confidence and belief that they have what it takes to execute. Why not take that chance no matter how many credits they have on their resume?
"Assuming that the story stays intact, and it's from the perspective of someone innocent and naive who is thrown into the world of kinky sex and the super-wealthy," he continued, "the choice of an unseasoned writer with a new voice might be fresh and inspired."
© Copyright IBTimes 2023. All rights reserved.