Kelly Marie Tran Fun Facts: Meet The 'Star Wars' Actress Playing Rose
Kelly Marie Tran is the breakout actress from "Star Wars: The Last Jedi," and it seems like her role as Resistance mechanic Rose Tico will propel her to Hollywood sweetheart status. Since audiences are going to be seeing a lot more of Tran over the next few years, they might want to know a few fun facts about her.
California Girl — Tran was born and raised in San Diego, but her parents are Vietnamese immigrants. Her father worked at Burger King while her mother worked at a funeral home. After spending her childhood in San Diego, she went to Los Angeles for college at UCLA, where she majored in communications.
Theater Kid — The 28-year-old is a newbie on the red carpet, but she's been developing her skills on stage for quite a while. "I started in musical theater [in San Diego]," Tran told ABC. "I actually started singing in choir while I was in kindergarten and then transitioned to musical theater in high school."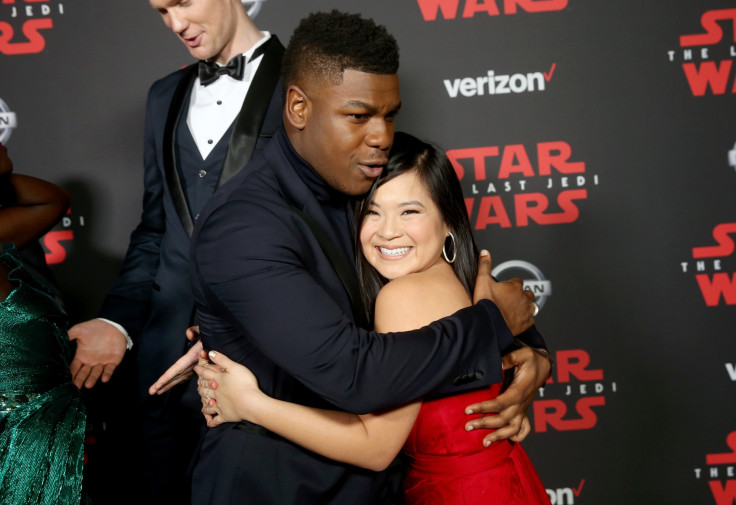 She Lied About Moving To Canada — In order to keep her "Star Wars: The Last Jedi" role secret, Tran claimed she was making an independent film in Canada to explain her absence to friends and family.
"But after I got the role, I had to work for another week!" she told Elle. "Then I told my job, my family, and my friends I was moving to Canada for an indie. I had to Google pictures of Canada to send them! It was so stressful."
"Star Wars" actually filmed in London.
She Dressed Up As A Porg — Ahead of her debut in "Star Wars," the Rose actress decided to dress up as a porg for Halloween. Of course, there weren't many options for the costume since the porgs hadn't made their big screen debut yet. So Tran and a friend spent three hours making their own porg costumes.
She Feared Public Scrutiny — After Tran was announced as a "Star Wars" cast member, she wasn't exactly a social media maven. It wasn't until October that she started posting regularly, and she revealed that she was afraid of public posts before because she didn't want to be judged.
Knowing what a huge juggernaut "Star Wars" is, Tran decided to take a couple months to enjoy her anonymity. She spent a while on a South African wildlife reserve with no internet, running water or electricity, she told BuzzFeed. Then she went to Vietnam to work with orphans. Tran also brought her parents back to the country for the first time since they left for America during the Vietnam War.
She's A Ravenclaw — The self-proclaimed nerd was dubbed a Ravenclaw after taking the J.K. Rowling-approved Pottermore sorting quiz. Though she thinks she's more of a Gryffindor, Tran has embraced her inner raven. She wore a lucky Ravenclaw tie to her "Star Wars" audition.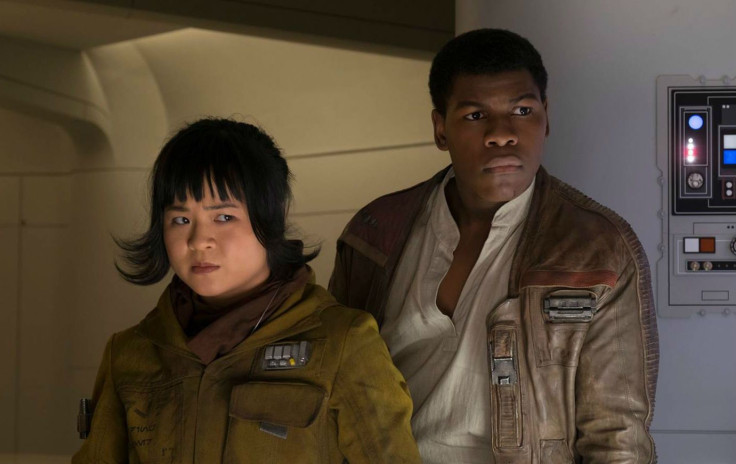 She Wasn't A Huge "Star Wars" Fan — Tran hadn't seen the movies when she scored the gig. Now, of course, she has seen them all and loves them.
She Doesn't Get Recognized — Tran seems to revel in the fact that no one knows who she is yet. She went on a run the day of the Star Wars premiere in her "Last Jedi" t-shirt and not a single person noticed her. She got her nails done in a Porg costume and no one called her out. She tried on Resistance outfits in a Disney store and not a single person noticed that she was Rose Tico.
She should enjoy the anonymity while it lasts. It's safe to say that people will know who Kelly Marie Tran is soon enough.
© Copyright IBTimes 2023. All rights reserved.
FOLLOW MORE IBT NEWS ON THE BELOW CHANNELS