Kelly Rizzo Honors Bob Saget During Netflix Special Featuring Jim Carey [Watch]
Netflix dropped the trailer of "Dirty Daddy: The Bob Saget Tribute" on Wednesday where comedian Bob Saget's wife Kelly Rizzo honored him on the stage. The tribute trailer also featured comedian Jim Carey, who asked Rizzo to keep it short before giving her the stage to speak.
The trailer starts with Carey saying, "Bob wasn't something that was taken away from us, he was something that was given to us." The clip went on to show throwback footage of Saget performing on stage and working on various projects, including "Full House."
Carey asked Rizzo if she'd like to join them on stage and as soon as she walks in, the comedian says, "Keep it short."
"He loved being a part of this. The most important thing to him was belonging to this club, to this group, to being a comedian," Rizzo said. "He just loved funny people and he loved being around them. He loved everything about it and I know he would be so honored right now."
Saget's wife went on to share how much he would love this tribute and even now, he must be "looking down" and feel "happy."
Rizzo further shared that she is "so grateful" to everyone who showed up for this special tribute. "And I loved him all these years, because Bob deserved all the love in the world," she concluded. "And I loved him more than anything, so thank you all very much."
Aside from Carey, many celebs including Jeff Ross, John Mayer, Chris Rock and John Stamos were part of this Netflix special. This tribute special is slated to release on the streaming giant this Friday.
Fans shared their reactions in the comments section.
"This is the kind of tribute Bob would love. It's a shame he's gone. I think nearly every comedian he came into contact with truly adored him," a fan wrote while another one commented, "I wish I could die with friends like these."
Saget, whose real name is Robert Lane Saget, was born on May 17, 1956, in Philadelphia. The comedian was found dead in a hotel room in Florida in January 2022. He was 65 years old.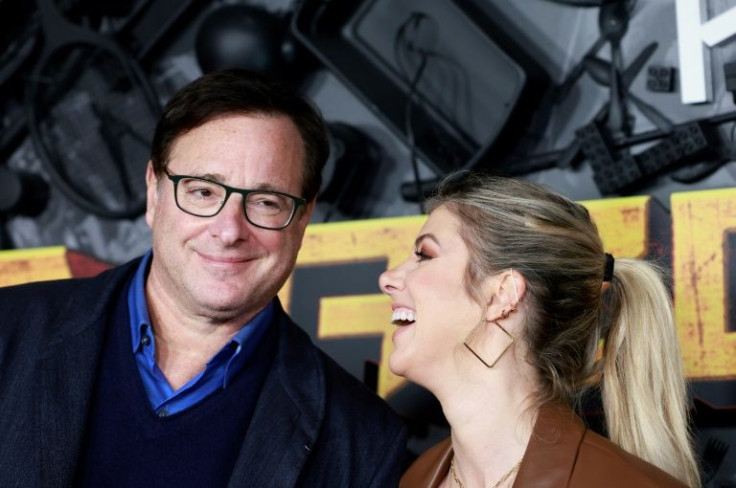 © Copyright IBTimes 2023. All rights reserved.