Kelly Rizzo Shares Last Conversation With Late Husband Bob Saget After His Sudden Death
KEY POINTS
Kelly Rizzo said her last conversation with her late husband, Bob Saget, was all about love
The Eat Travel Rock blogger was still grieving and was not sure how she should feel about everything
Rizzo confirmed that Saget was an "I love you" guy and the people in his life knew that he loved them
Kelly Rizzo is still grieving after her husband Bob Saget's sudden death.
Rizzo, 42, talked about Saget and her grief when she joined Hoda Kotb on "Today" Thursday. Rizzo spoke with Kotb remotely at home. She admitted that she was still trying to process everything.
"I was just telling some of my family that today's a little bit — there's a little bit more of a sense of calm," Rizzo shared. "I think you get to a point where your body will just physically not let you cry anymore, or at least all day."
She continued, "So I think I'm possibly getting there, or I'm just numb. I can't tell what it is right now."
She also shared her last conversation with Saget. An unnamed source told People that Saget called his wife from his hotel room at the Ritz-Carlton in Orlando, Florida, hours before his untimely death. He reportedly sounded so excited and really happy at the time.
"I think I said, 'I love you dearly,' and he said, 'I love you endlessly,'" the Eat Travel Rock blogger shared. "I said, 'I can't wait to see you tomorrow.' And then, you know, it was just all very — it was just all love."
The host mentioned hearing from someone that Saget was an "I love you guy," which Rizzo confirmed. "He put it all out there," she quipped.
"Anyone he met and even spent any time with at all, he told them he loved them endlessly and tirelessly. And that was his entire message," she continued. "If you knew Bob, and he loved you, you knew it. There was never, ever a doubt in your mind."
Rizzo also mentioned the same thing in her moving tribute to Saget on Instagram following his funeral. In her post, she wrote, "If you were in his life, you KNEW he loved you. He never missed an opportunity to tell you."
John Mayer, who was among Saget's pallbearers during his funeral, also had the same recollection about the "Full House" star. The "Your Body Is a Wonderland" singer discussed it in a video he shared on Instagram while driving with Jeff Ross to pick the late actor's car from Los Angeles International Airport.
"You know how effusive you have to be in your love for everyone in your life, for each and every person he loved to be told by another, 'He loved you so much'? Everyone is held into place by Bob's insistence on telling everyone how much he loved everyone," Mayer said. "I've never known a human being on this Earth who could give that much love."
Saget was laid to rest at Mt. Sinai Memorial Park Cemetery in the Hollywood Hills five days after he passed away. About 300 individuals were present, including his "Full House" co-stars. According to Ross, he had a "first-class" and "star-studded" funeral.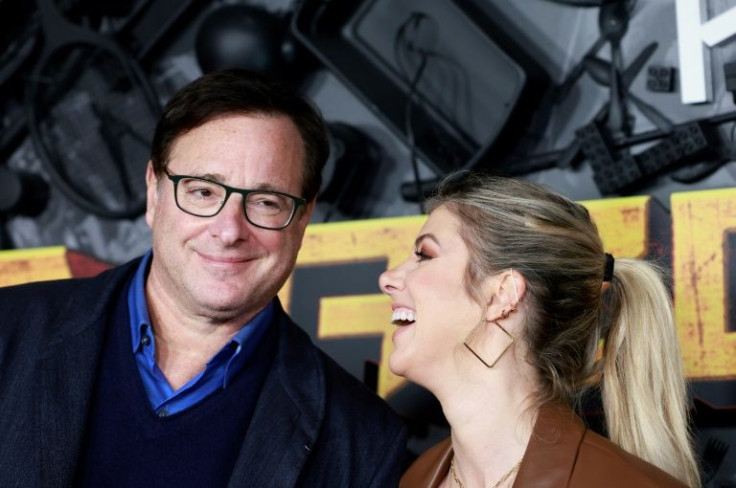 © Copyright IBTimes 2023. All rights reserved.
FOLLOW MORE IBT NEWS ON THE BELOW CHANNELS