Kelsea Ballerini Calls Divorce From Morgan Evans A 'Celebratory Time' In her Life
Though her marriage with Morgan Evans has reached an end, Kelsea Ballerini is looking at the bright side of life.
"It's easy to shame yourself and it's easy to want to hide and I just want to be proud of myself in 10 years on this season of my life," she said during an interview with CBS Mornings on Monday. "This is not just a heavy time in my life, this is also a celebratory time in my life. I don't want to shade that because that's important to feel."
The 29-year-old musician was a guest in the morning show to promote her new album, "Subject to Change." In the interview, Ballerini also revealed how she was navigating her life following the divorce.
"I think when there's a big life decision like that, it's not a sudden one, there is a lot that happens before that becomes public," she said. "So, I'm on my active healing journey. And a big part of that is showing up for this album and showing up for myself like I never have."
Ballerini announced her divorce to Australian country singer Evans in August after five years of marriage.
In the same month, Evans also announced the split, but with a hint of regret. "I wish it were otherwise but sadly it is not," he wrote via Instagram.
In his performance at CMC Rocks QLD Festival last month in Australia, Evans referenced the breakup and sang, "Someday I'll be OK but right now I don't know / It would be easier if I hated you / But I still miss the person that I thought I knew."
The "Hole in the Bottle" singer and Evans met in March 2016 and got engaged in December of the same year. They tied the knot in Cabo San Lucas in Mexico in 2017 when she was just 24.
In the interview with CBS, Ballerini said there was not a single incident that led to the divorce. Rather, she told host Anthony Mason, "It just didn't work out."
"I'm a peacemaker. I'm a people pleaser so, to do something that kinda goes against those two things is really difficult and I'm really proud of myself," she emphasized with sadness in her eyes.
"It's also rough like it's not chaotic, it's not volatile, it just didn't work and that sometimes is a difficult narrative to get your head around," she explained.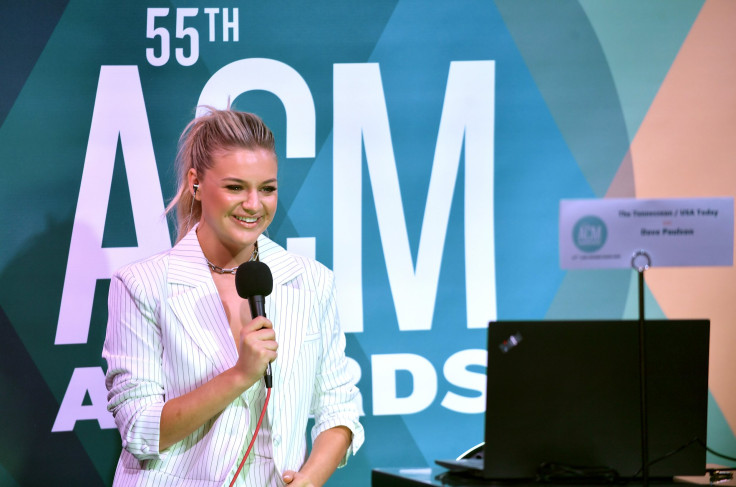 © Copyright IBTimes 2023. All rights reserved.