Kendall Jenner Addresses Plastic Surgery Rumors, Explains Why Her Lips Look Bigger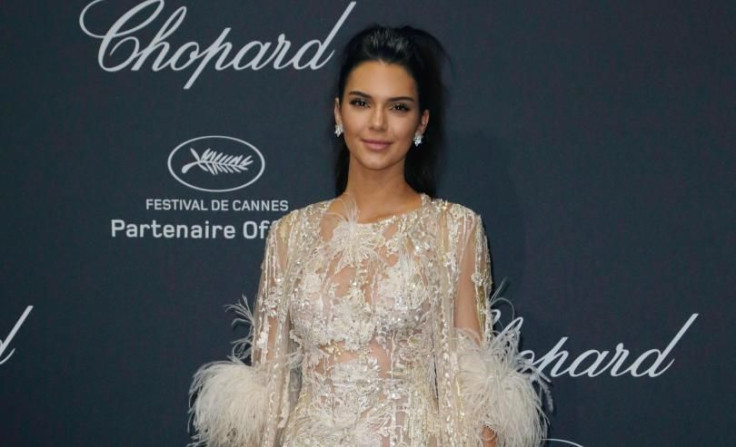 There's a good explanation for why Kendall Jenner was recently seen sporting much fuller lips. While many people were quick to assume that the "Keeping Up With the Kardashians" star had undergone a cosmetic procedure, Kendall slammed the rumors insisting that her pretty pout is the result of her sister's makeup tricks.
In November, Kendall was the subject of plastic surgery rumors after she posted a Snapchat video of sister Kylie Jenner doing her makeup. In the video, the 21-year-old model's lips looked noticeably bigger. At the time Kylie, who previously admitted to getting lip injections, said her sister's pout looked fuller because she over-lined her lips with lip liner.
Kendall once again was accused of plastic surgery this week when she shared an Instagram video showing off her makeup. Again, Kendall's lips looked bigger and some commenters pointed out that her nose looked different as well.
According to E! Online, Kendall took to her app on Wednesday to deny the rumors. "When I deleted my Instagram back in November, people were saying, 'Kendall deleted her account to have full facial reconstruction.' I think they might have been referencing the day Kylie and I did a livestream for our book," she said.
Kendall explained that she and Kylie were crunched for time so she let her younger sibling do her makeup. "I never wear lip liner or lipstick unless it's the occasional obvious red — and when I say never, I mean even when I'm doing a nude lip, it's basically just gloss!"
She continued: "Anyway, I left all of the makeup on because we were so rushed and I went out and did my thing. I LOVED my makeup. I never say this, but I just felt so pretty. All of a sudden, photos of us came out with headlines like, 'OMG Kendall got her lips done and got full facial reconstruction — look at her cheekbones, look at her nose!'"
Kendall said the headlines were crazy and reminded fans that she's a model and it wouldn't "make sense" for her to change her appearance now. "It's crazy because sometimes I feel like people just want me to lose," she added. "People forget that they're talking about real people who have real feelings and actually live their everyday lives (for the most part) just like everyone else."
© Copyright IBTimes 2023. All rights reserved.