Kendall Jenner Poses Nude After Kim Kardashian: Kourtney Kardashian Posts Instagram Photo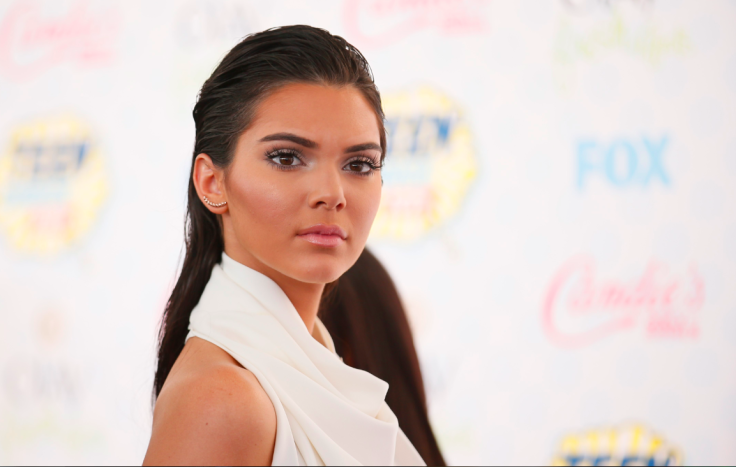 Kendall Jenner modeled nude for a new portrait by Russell James, who is an acclaimed fine-art and fashion photographer, MTV reported Sunday. The shot could be part of a larger spread for the teenager.
Older sister Kourtney Kardashian posted the nude black-and-white picture of the sultry 18-year-old on Instagram Sunday. Jenner sports wet, messy hair for the picture. She sits down for the sexy pose and reveals the side of her breast. "Saturday muse," she captioned the image for her more than 10.2 million followers. It garnered more than 433,000 likes and generated nearly 7,000 comments.
The reality-television star turned model recently dropped her last name to distinguish her TV career from her fashion career, Radar Online reported. Kendall apparently believes the Kardashian/Jenner name has negative roots, and she does not want it to affect future fashion shoots and shows.
"I am doing this for me, on my own. God, I love my family, but this is my thing, it's me," she told Style, according to the Mirror. She reportedly asked Kim Kardashian, who is arguably the most well-known of the notorious reality-TV family, not to attend her Marc Jacobs show during New York Fashion Week in February.
It wasn't mentioned whether Kim Kardashian was present while Jenner walked the catwalk at Diane Von Furstenberg's spring 2015 show Sunday. She wore a black-and-white printed minidress as she strutted her stuff with top models such as Candice Swanepoel and Naomi Campbell, E News wrote. Vogue editor-in-chief Anna Wintour, "Peter Pan Live!" star Allison Williams, Ivanka Trump and Jamie Chung supported the designer's show Sunday.
Kim Kardashian, 33, posed nude for British GQ after she was named its "Woman of the Year." The only thing she wore for the shoot were pink stilettos.
For more Kardashian/Jenner drama, check out "Kourtney & Khloe Take The Hamptons" on the E cable channel in the fall.
Follow me on Twitter @mariamzzarella
© Copyright IBTimes 2023. All rights reserved.