Kendall Jenner, '50 Shades Of Grey' Rumors: Will Model Star In Movie Sequel?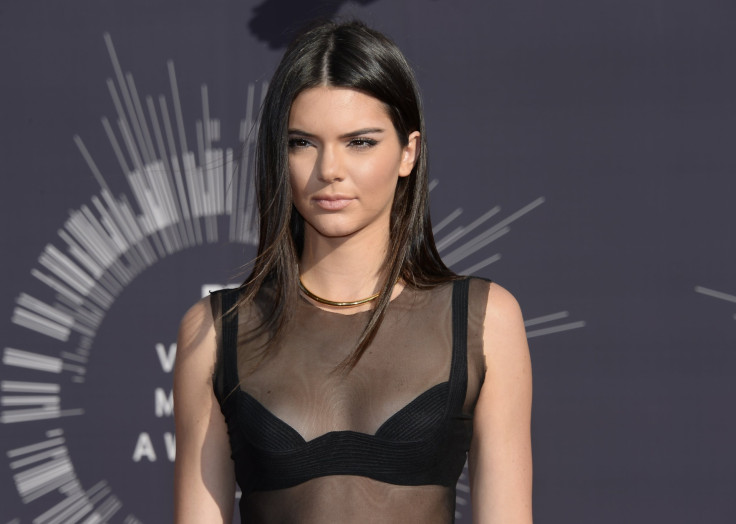 Kendall Jenner may be coming to the big screen soon, in the second installment of "Fifty Shades of Grey." The Kardashians' younger half-sister has already made a big name for herself in the modeling world, walking the catwalk for Chanel and Marc Jacobs, among others.
Jenner's striking looks and walk may be why she caught the eye of director Sam Taylor-Wood, reportedly a huge fan. "She's fascinated by her and expressed interest in her appearing in the first film, but it didn't happen," an insider tells Grazia magazine, according to Daily Mail. "Universal is also keen for Kendall to be involved in the sequel. They put in a call to her people and arranged a meeting last month, which went really well."
The first "50 Shades of Grey" film is already highly anticipated, and stars Jamie Dornan and Dakota Johnson. The movie, which is based on the best-selling novel of the same name by E.L. James, is expected to be released on Feb. 13, 2015. While Jenner's role in the sequel will not be major, the source says it will "certainly be a foot in the door of Hollywood. Apparently, she'll only sign on once Sam Taylor-Wood is confirmed as the director."
If Jenner ends up with a role in the "50 Shades of Grey" sequel, she will not be the first model to hit the big screen. In 2012, Cara Delevingne starred in "Anna Karenina," and is cast for more roles in coming films. Kate Upton had her first starring role as an actress in the 2014 comedy, "The Other Woman."
© Copyright IBTimes 2023. All rights reserved.