Kendall Jenner's Heartwarming Message For Bruce Jenner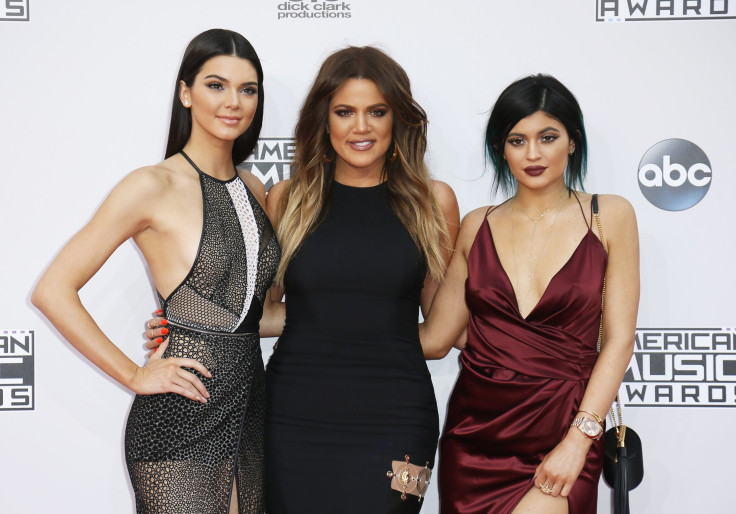 Kendall Jenner shared a heartwarming message on Instagram, showing how Bruce Jenner will always be her friend and a father who loves her. The "Keeping Up With The Kardashians" star recently took to Instagram to post a throwback collage of Bruce that includes a snapshot of her as a baby, along with a picture of a younger Kendall smiling while her dag hugs her.
E! News reported today that a fan pieced together a few stills from the Jenner family home movies showing Bruce talking to Kendall while she was a newborn. "There you are. Finally in your little bed. You made it," he tells her. "All you gotta do now, is grow up. ... And remember when you're a teenager, I'm still your friend."
This heartwarming message comes just days after Bruce Jenner's explosive revelation to his family about transitioning into a woman during the "Keeping Up With The Kardashians: About Bruce" special episodes that aired Sunday and Monday. And even though the collage shows pictures of the father and daughter from years ago, the message remains the same. In fact, Kendall captioned the photo with a simple "always," thereby acknowledging Bruce as her dad and friend forever.
During the special episodes, the 19-year-old model sat with her older sister Khloe Kardashian, as Khloe pressured Bruce to tell the truth on what exactly would be happening to him. Yahoo Celebrity UK shared Monday that Khloe also revealed that they knew Bruce was a cross-dresser, but he never told them he was going to transition to a woman. Kendall even spoke about her memories of Bruce, recalling how they'll find makeup, like a lipstick, and they'd think that he was having an affair but they didn't tell anyone because they didn't want their family broken up.
In an interview with Access Hollywood on Monday, Kim Kardashian also revealed how she's already seen Bruce in women's clothing. In an exclusive interview with Billy Bush, she mentioned how she [Bruce] looked amazing and really beautiful. Kim even admitted to knowing her [Bruce] name but declined to disclose it.
For your feedback/comments on the article, contact the writer at prewchatterly@gmail.com.
© Copyright IBTimes 2023. All rights reserved.