Kendall Vertes Makes Abby Lee Miller Cry In 'Dance Moms' Season 6 Deleted Scene [VIDEO]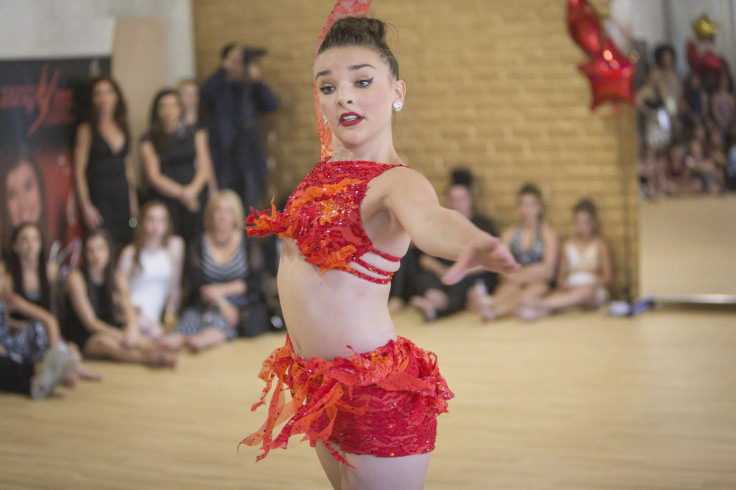 "Dance Moms" Season 6 premiered Tuesday and the installment is already looking to be one of the most emotional to date. Following Kendall Vertes' breakdown over Abby Lee Miller's "hot mess" comment in episode 1, Lifetime has released a deleted scene from the installment which shows the student and dance teacher having a heart-to-heart.
Kendall is DONE with drama! #DanceMoms pic.twitter.com/1NNPKKrfj2

— Dance Moms (@DanceMoms) January 6, 2016
In the clip, Abby reveals she had Kendall write down the cons of leaving her elite junior team after she threatened to quit. When Kendall, then 12, reads her reasons out loud, she shares that as a dancer, she never feels good enough.
"That's great. That's the best way you can feel as a dancer," Abby tells her student. "A dancer shoulder always be trying to achieve perfection and never reaching it."
While Abby faces Kendall's first bullet point in stride, her second comment makes her teary-eyed.
"The next negative: the girls and I don't get to do fun things as much as much as we used to do," Abby reads. When Kendall reveals the rest of her teammates feel the same way, Abby gets emotional.
"You're going to make me cry," Kendall says after she notices her coach's emotions getting the best of her.
"You know that I love you," Abby responds. "I love all the kids I teach, but you gotta figure it out because that one column is not going to change."
Abby explains in a confessional that her and her students' careers have taken off over the past few years, which, at times, makes it difficult to enjoy life. "A lot has happened over the last few years. especially with the girls and I. We've all been busy. We've all traveled the world. We've all concentrated on our careers," Abby says. "It's a sad fact, but it is what happens. Life takes over and you don't take time to stop and smell the roses."
Kendall goes to her mom after her conversation with Abby. When Jill Vertes asks her daughter how their talk went, Kendall says it was sad, but she feels better about her situation.
"She has a soft spot in her heart for the kids," dance mom Melissa Gisoni, who also shed tears in episode 1, tells the cameras. "She doesn't like to show it much, but I see it. You know deep down her bark is worse than her bite."
Watch Kendall's emotional talk with Abby:
The dramatic scene likely won't be the last one fans see this season. Abby told her supporters to brace for "off the charts" drama on Twitter after Tuesday's premiere.
New episodes of "Dance Moms" air Tuesdays at 9 p.m. EST on Lifetime.
© Copyright IBTimes 2023. All rights reserved.