Who Is Brynn Rumfallo? Meet The New Maddie Ziegler, 'Dance Moms' Season 6 Star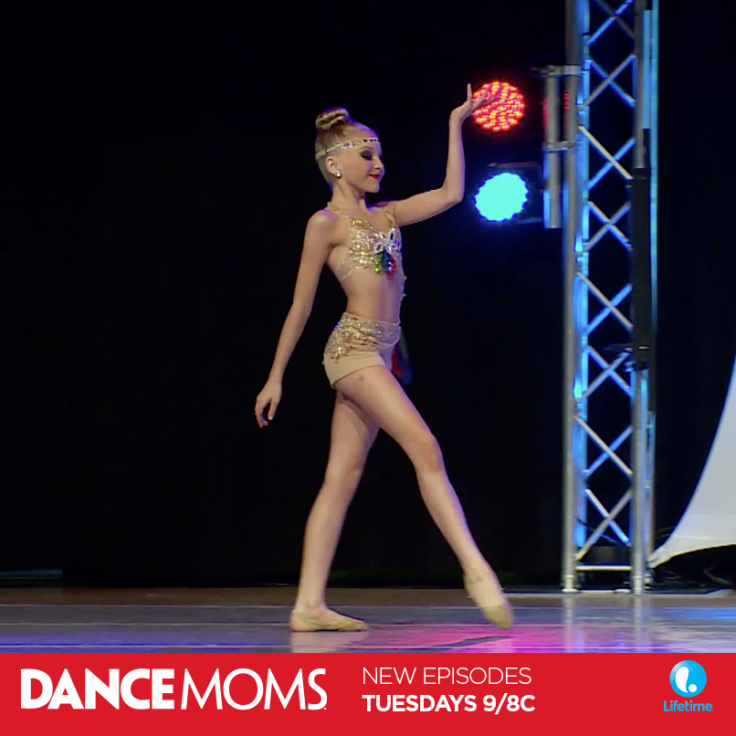 Abby Lee Miller's "Dance Moms" team has seen a stream of dancers come and go over the years, and Season 6 will be no different. This season, Abby has invited accomplished dancer Brynn Rumfallo to join her elite group of students as part of ALDC LA (Abby Lee Dance Company Los Angeles). But just who is the new "Dance Moms" cast member?
Abby introduced Brynn as her secret weapon during Tuesday night's premiere. The coach revealed that in her star student Maddie Ziegler's absence, she would have Brynn, 12, compete. "We don't have Maddie, that scares me, but I have the next best thing," Abby said before bringing in Brynn. After winning first-place for her solo at the first competition of the season, Abby teased she could see Brynn competing on her team for the long term. "Brynn did a great job and I think she proved that she can fill Maddie's shoes and that will not go unnoticed."
Since never-before-seen scenes from Lifetime's trailer for the new season makes it clear that viewers haven't seen the last of Brynn and her mom, Ashlee, let's get to know the newest "Dance Moms" star.
For those not in the know, Brynn has major connections to the "Dance Moms" world. Not only did she compete with the ALDC as a guest star in Season 5, Brynn originates from Club Dance, a Mesa, Arizona, based studio where "Dance Moms" star Kalani Hilliker trained. Brynn was also previously taught by Alexa Moffett, who fans will remember as the guest choreographer who was hired by Kalani's mom, Kira Girard, and rattled Abby's feathers in Season 5.
Watch Brynn on "America's Got Talent" below:
While Brynn may be fairly new to Lifetime viewers, reality TV isn't a fresh concept for her. She competed with her Club Dance teammates on Season 8 of NBC's "America's Got Talent." She also starred alongside Maddie during her performance to "Somewhere Over the Rainbow" with Josh Groban on ABC's "Dancing With the Stars" in May 2015. Ashlee made reference to Brynn's "DWTS" cameo during the "Dance Moms" Season 6 premiere.
"Dance Moms" viewers can follow Brynn on her several social media accounts. She currently has Instagram, YouTube and Facebook fan pages. Brynn's mom is also on Instagram.
Watch Brynn's YouTube channel introduction video, co-starring "Dance Moms" lead Mackenzie Ziegler, below:
Catch up with Brynn and the rest of the "Dance Moms" cast Tuesdays at 9 p.m. EST on Lifetime.
© Copyright IBTimes 2023. All rights reserved.