Kentucky Man Who Planned School Shooting Sentenced To 10 Years In Prison
KEY POINTS
Man who plotted attack on Shelby County High School sentenced to 10 years in prison
Dylan Lee Jarrell arrested after a tip from a mom about his harassing messages
Jarrell had bought AR-15 rifle, high capacity magazines, ammunition and body armor
A 22-year-old man who was arrested for plotting a mass shooting at his school in 2018 was sentenced to 10 years in prison Wednesday.
Dylan Lee Jarrell was sentenced to 120 months in federal prison plus five years supervised release for making threats to and intimidating two individuals over social media, illegally possessing a firearm in furtherance of one of those threats and lying to an FBI agent during an investigation, according to a news release by the United States Attorney's Office of the Eastern District of Kentucky.
In May 2018, Jarrell used an anonymous Reddit account to make a series of posts that detailed his plan to attack his former school, Shelby County High School. The FBI, who apparently intercepted Jarrell's posts, visited him at his home and "questioned him and others" regarding the posts.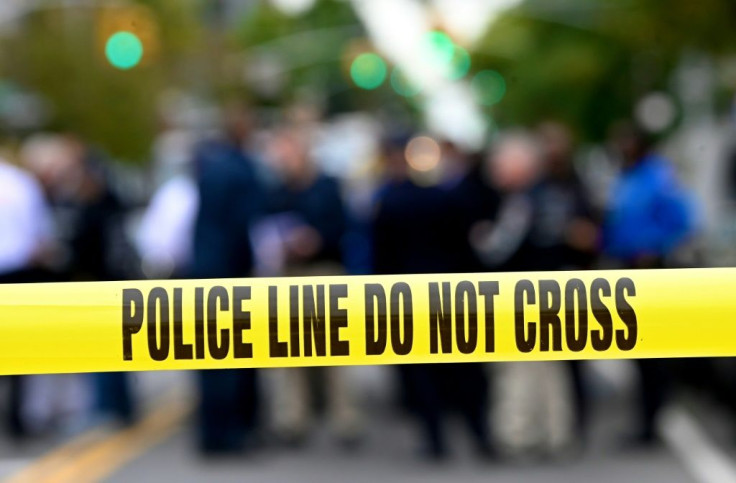 He lied to the authorities about his internet activities and over the next few months, purchased an AR-15 rifle with a bump stock, high capacity magazines, ammunition and body armor, said the news release.
Jarrell also had an "alternative plan" that set his sights on an individual identified as D.B. On Sept. 24, 2018. He sent intimidating messages to D.B. on Instagram, including a "threat to attack" the individual using his purchased firearm. A month later Jarrell sent "racially motivated harassing messages" to a Facebook user identified as K.B.
Koeberle Bull, a New Jersey mom, tipped off authorities in October about Jarrell's harassing messages. She said in an email interview that she was "protecting" her babies and that Jarrell's comments on the social media website had been aimed at her three biracial children.
Following the tip, Kentucky State Police Commissioner Rick Sanders told NBC News that Jarrell was "caught backing out of his driveway with the tools he needed to commit this heinous act."
Police discovered a firearm, more than 200 rounds of ammunition, a bulletproof vest, a 100-round high-capacity magazine and a "detailed plan of attack" in Jarrell's possession. Federal and state law enforcement also found evidence on his mobile phone of his plan to attack the school.
Jarrell pleaded guilty in November, a month after his arrest. The Lawrenceburg native initially pleaded not guilty to seven federal charges including the use of social media to send threatening and racist messages, said the Associated Press.
© Copyright IBTimes 2023. All rights reserved.