Kerry Washington Divorce? Nnamdi Asomugha Reportedly Jealous Of Her Financial Success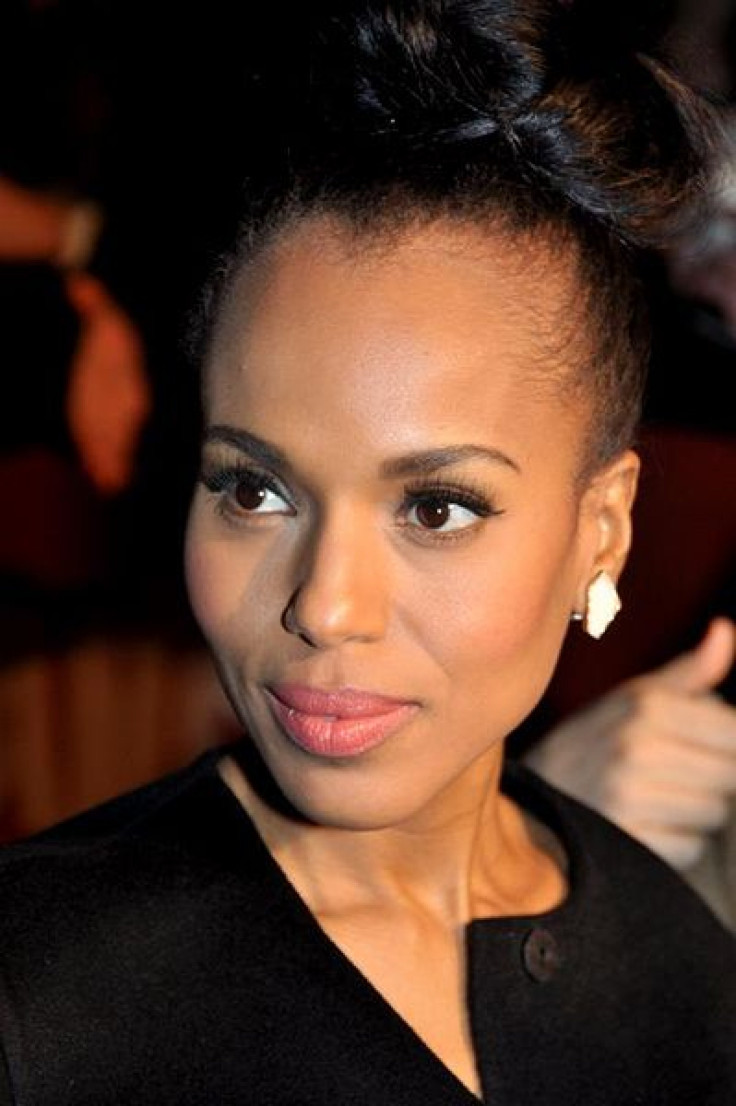 Is Kerry Washington headed for divorce, not even a year after marrying former All-Pro cornerback Nnamdi Asomugha? That is the question on everyone's mind, after he opted to spend the actress's birthday in New York during Super Bowl weekend instead of with her.
"She was incredibly embarrassed when Nnamdi flew off to New York for the Super Bowl instead of sharing a romantic night to celebrate her birthday. She's fears that he's proving to be an unreliable husband, and she's even more concerned about what kind of father he'll make," an "insider" tells National Enquirer.
The 37-year-old "Django Unchained" actress is pregnant with their first child. She and Asomugha married in July, after secretly dating for a year. Her co-stars on '"Scandal" weren't even aware that she was getting married. The only person Washington told was "Scandal" creator Shonda Rhimes. "I bought her a beautiful, beautiful English tea set from Fortnum & Mason in London. I was one of the only people who knew about the wedding beforehand, so that's why," Rhimes said.
And now, to add to the tension, the tabloid reports Asomugha is feeling threatened by Washington's successful career. "It's an extremely difficult time for Kerry right now," an insider says.
In December, Asomugha retired as a Raider after 11 years in the NFL, while Washington rakes in $80,000 an episode, making her one of TV's highest-paid actresses. The couple has reported had several fights due to her success and his absence during what is supposed to be the most exciting time of her life.
"What should be the happiest time in Kerry's life has become a marital minefield," the source adds.
© Copyright IBTimes 2023. All rights reserved.