'Kevin (Probably) Saves The World': 'SNL' Actress Leslie Jones To Guest Star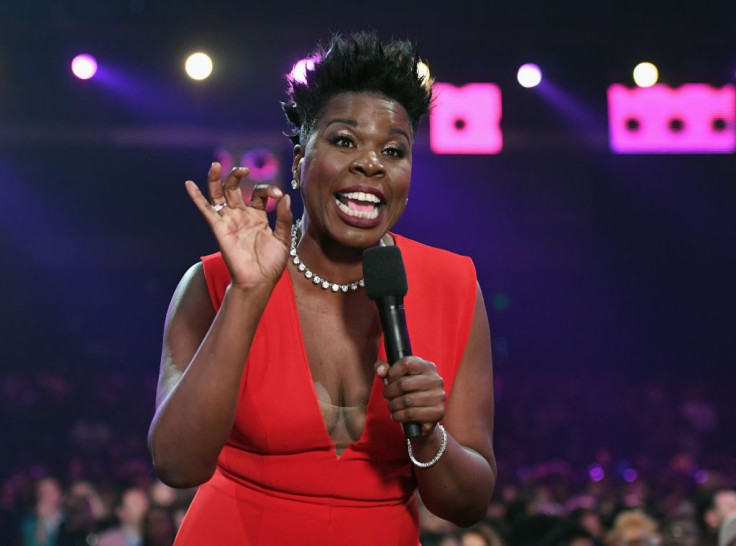 Leslie Jones has landed a guest starring role on "Kevin (Probably) Saves the World."
According to The Hollywood Reporter, Jones will appear in the Season 1 finale of the ABC series as Yvette's (Kimberly Hébert Gregory) fellow celestial being named Cindy. When Yvette starts to experience some very human weaknesses, she recruits Cindy to become Kevin's (Jason Ritter) temporary guardian. Though Cindy's decision to help Yvette couldn't be more thoughtful, Kevin quickly realizes that her approach is a little more intense.
While Jones' involvement in the show seems like stunt casting, the news outlet pointed out that it isn't the case, as Jones has tweeted her admiration and support of the show since it premiered last October.
"Leslie started tweeting about being a fan of the show, and the entire cast and crew were delighted and looked forward to her tweets every week. So as we were breaking the final episode, we wrote a part for her — never actually believing she'd be available. But the stars and schedules aligned, and Leslie wanted to do it — we still can't believe it," series co-creator Michele Fazekas said. "Watching Leslie meet Jason and Kimberly for the first time was amazing and surprisingly emotional — she's such a pure heart and such a genuine fan. We're all giddy around here. And Leslie fits right in!"
After filming her spot on Tuesday, Jones tweeted about her heavenly experience on the set of the series and gushed about Ritter and Gregory.
Ritter replied to Jones' tweet, thanking her for doing their show. "You are as wonderful and hilarious and inspiring in person as I ever could have hoped!!" the actor wrote. "It was a dream come true to have you!"
Ritter also posted a set photo of Jones with some of the cast on Instagram. "Leslie has such an incredible spirit and we laughed all morning!! She is the best!" Ritter, who recently took over the show's Instagram page, captioned the pic.
Gregory also thanked Jones for taking on the role of Cindy. In her tweet, Gregory also called Jones "incredibly kind, beautiful and talented."
Aside from Ritter and Gregory, their co-stars JoAnna Garcia (Amy), Dustin Ybarra (Tyler), and India de Beaufort (Kristin) also reacted to Jones' casting via social media. See their tweets and Instagram posts below:
"Kevin (Probably) Saves the World" airs Tuesdays at 10 p.m. EST on ABC.
© Copyright IBTimes 2023. All rights reserved.