Kevin Spacey Update: Actor All Smiles, Wears 'Retired Since 2017' Hat [PHOTOS]
Kevin Spacey was recently photographed publicly for the first time since he was accused of sexually assaulting and molesting several young men.
On Friday, the "House of Cards" star, 59, was sighted in public for the first time since November 2017. Then on Sunday, Spacey was once again photographed by Daily Mail running errands in Baltimore. He seemed to be feeling the urge for a snack as he was all smiles while holding a pizza box.
In the most recent photos of Spacey, the actor was wearing a blue coat and black pants. However, the most eye-catching item in Spacey's ensemble is his bizarre hat, which had "Retired since 2017" on the front. The hat's message seemed to be a reference to his acting career, which was gone down the drain since reports of him making sexual advances towards young male actors broke last year.
This sighting comes after Spacey was charged with felony sexual assault last week for an alleged Massachusetts bar incident involving an 18-year-old bus boy back in 2016, People reported. However, this wasn't the only incident of sexual assault linked to Spacey.
In October 2017, "Star Trek: Discovery" actor Anthony Rapp was the first to come forward with allegations against Spacey. He accused the disgraced actor of making inappropriate sexual advances toward him when he was only 14 and Spacey was 26.
Following his allegations, Spacey released a statement on Twitter claiming that though he was "beyond horrified" to hear of it, he does not remember the encounter as it would have happened 30 years ago. He added that if he did behave in an inappropriate manner, he owed Rapp the "sincerest apology" for what he claimed to be "drunken behavior."
Spacey also said that he was "sorry" for having caused Rapp emotional suffering all these years and topped it all off with an announcement that he would now "live" openly as a gay man. He promised to stop hiding who he is and to start reflecting on his own behavior.
Many high-profile members of the LGBTQ community, including Wanda Sykes and Billy Eichner, immediately expressed their criticisms of his statement. GLAAD said that Spacey revealing his sexual orientation should not "deflect" from the molestation allegations.
More of Spacey's alleged victims came forward after Rapp, and a month later, Spacey's rep announced that the actor decided to take a break and seek evaluation and treatment.
After the sexual assault allegations started pouring in, Spacey was fired from Netflix's "House of Cards" and his character was killed off. He was also replaced in the film "All the Money in the World" by Christopher Plummer.
Replacing him in movies seemed to have been the best option as "Billionaire Boys' Club," a film starring Spacey that was released amid his sexual assault scandal, was a complete flop. According to The Hollywood Reporter, it only earned $126 on its opening day.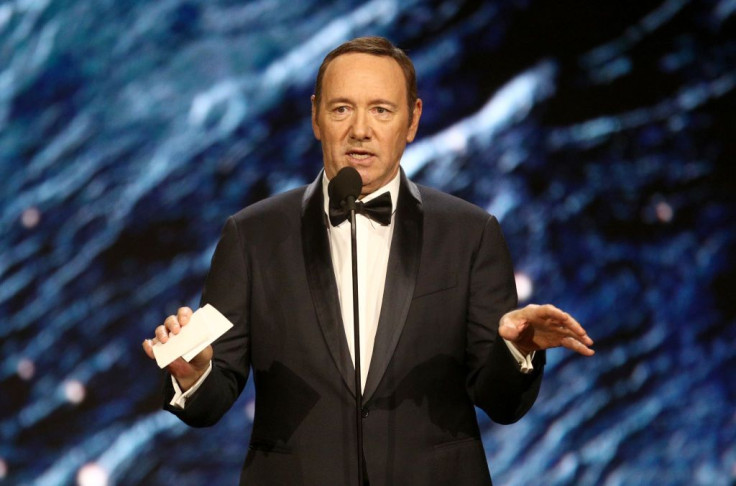 © Copyright IBTimes 2023. All rights reserved.