Key Georgia Democrat Endorses Bernie Sanders, Flip-Flopping From Previous Endorsement Of Clinton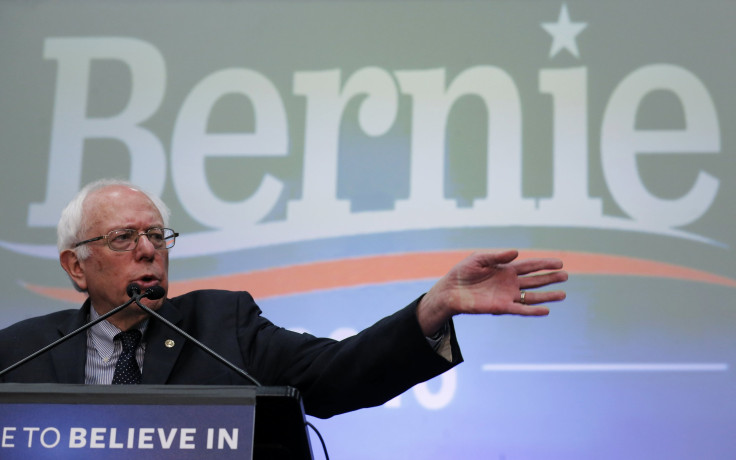 The second-highest ranking Democrat in Georgia's state Senate has flip-flopped his endorsement from former Secretary of State Hillary Clinton to Vermont Sen. Bernie Sanders, the Atlanta-Journal Constitution reported Tuesday. Georgia Sen. Vincent Fort's decision makes him the state's most high-profile Sanders supporter.
"After months of looking at Bernie's record and studying his positions on healthcare, Wall Street, predatory lending and the minimum wage, I came to the conclusion that Bernie's position on the issues that affect my constituents in Georgia the most conform most closely to my positions," said Fort, the newspaper reported.
Fort's decision was made public just a few hours before Sanders was slated to speak at a rally in Atlanta designed to appeal to black voters. Fort, who is African-American, joins only a handful of black elected officials who support Sanders' campaign. Other prominent African-Americans who have thrown their support to Sanders include Benjamin Jealous, former head of the NAACP, and the daughter of Eric Garner, a man who was killed by police in New York City. Meanwhile, Clinton has received endorsements from a group of mothers of unarmed black men killed by police, civil rights leaders and ministers in Flint, Michigan.
"He's going to do well here, as people have a chance to listen to him, to have a chance to understand that he's speaking to the issues that are the most critical," Fort said, the Atlanta-Journal Constitution reported. "As people study and listen to him, I think there's going to be movement toward his campaign."
Despite Fort's endorsement, Georgia's Democratic establishment has overwhelmingly endorsed Clinton. The former secretary of state's backers in the state include House Minority Leader Stacey Abrams and Atlanta Mayor Kasim Reed.
Both Sanders and Clinton have been fiercely competing to attract black voters ahead of the South Carolina Democratic primary, which is scheduled for Feb. 27.
The Georgia primary — and a slew of other states, mostly in the South — are scheduled for March 1, also known as Super Tuesday.
© Copyright IBTimes 2023. All rights reserved.