Khloe Kardashian KKK Scandal: Ebony Editor Slams Reality Star For Instagram Meme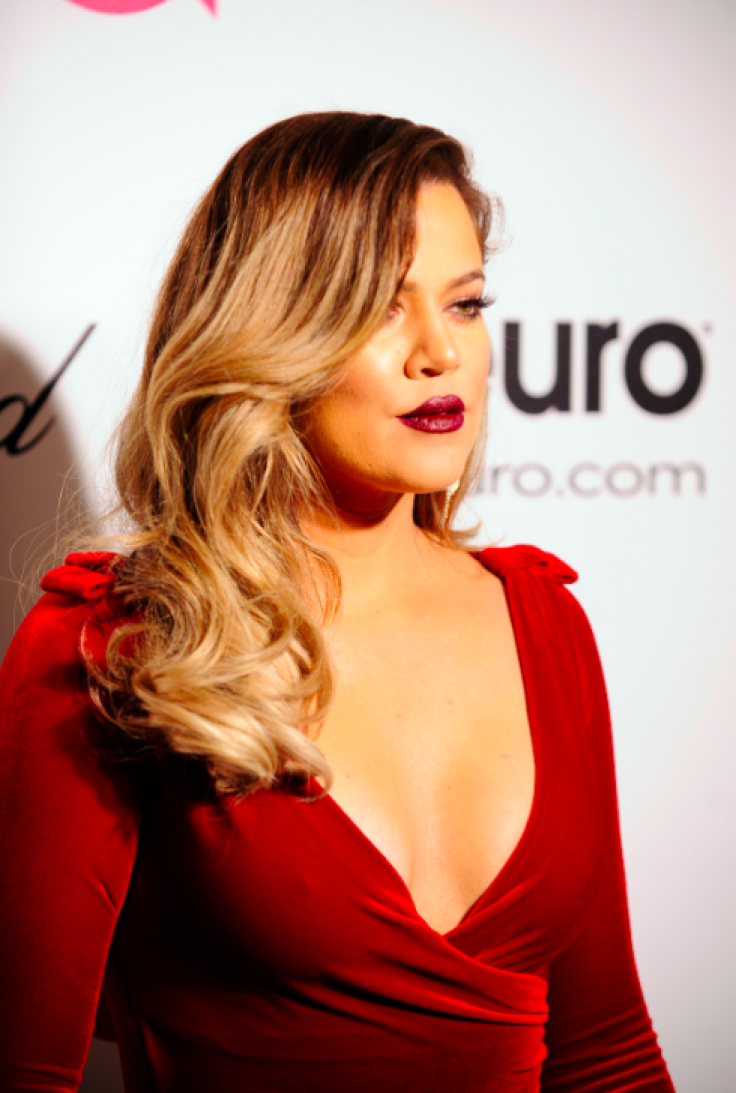 Khloe Kardashian posted a meme on Instagram Tuesday evening, but not everyone was laughing. The reality star made a quip about the Ku Klux Klan and critics slammed her offensive post.
Kardashian ignited a backlash when she posted a picture of herself, and sisters Kim and Kourtney that read, "The only KKK to let black men in" and captioned it "True."
The post was quickly taken down, but not before it got the attention of Ebony magazine's senior digital editor, Jamilah Lemieux. "Wow Khloe Kardashian, you are a trash bag," she tweeted, according to Radar Online. "…I checked her IG, hoping it was a hoax."
"Now just waiting for the 'I got hacked' tweets to start!" Lemieux wrote, according to the gossip site. "Date the whole NBA, who cares?" she continued. "But show a modicum of respect. The Klan killed and terrorized our people. Ironically she was Black girls' fave one of the group because she's witty and a size 8. Ugh. Black men the only ones defending her."
Kardashian wasn't the only one to post the seemingly tasteless image. Pseudo-brother-in-law Scott Disick, who is Jewish, shared the same image on his page but added a different caption. His picture still remains on his page.
The Kardashians have a history of dating black men. Khloe is married to former Los Angeles Lakers star Lamar Odom, though she has filed for divorce and is now apparently dating rapper French Montana.
Kim dated a number of different black men, most notably R&B star Ray J and NFL player Reggie Bush. She went on to wed NBA star Kris Humphries, but the two divorced after 72 days of marriage. Ultimately, she fell for rapper Kanye West. The couple share 18-month-old daughter North West together.
Eldest sister Kourtney, however, has been with partner Scott Disick for seven years. The two have two children together, Mason, 4, and Penelope, 2, and she is pregnant with their third.
Khloe, 30, did not issue an apology, but instead shared a cryptic message on Instagram after the scandal. "We're all equally f--ked up," it read. "Some only hide it better."
Some Twitter users agreed with Lemieux's sentiments. Their messages have been shared below:
© Copyright IBTimes 2023. All rights reserved.