Khloe Kardashian Rocks Bob Cut In New Instagram Photo After Going 'Brond'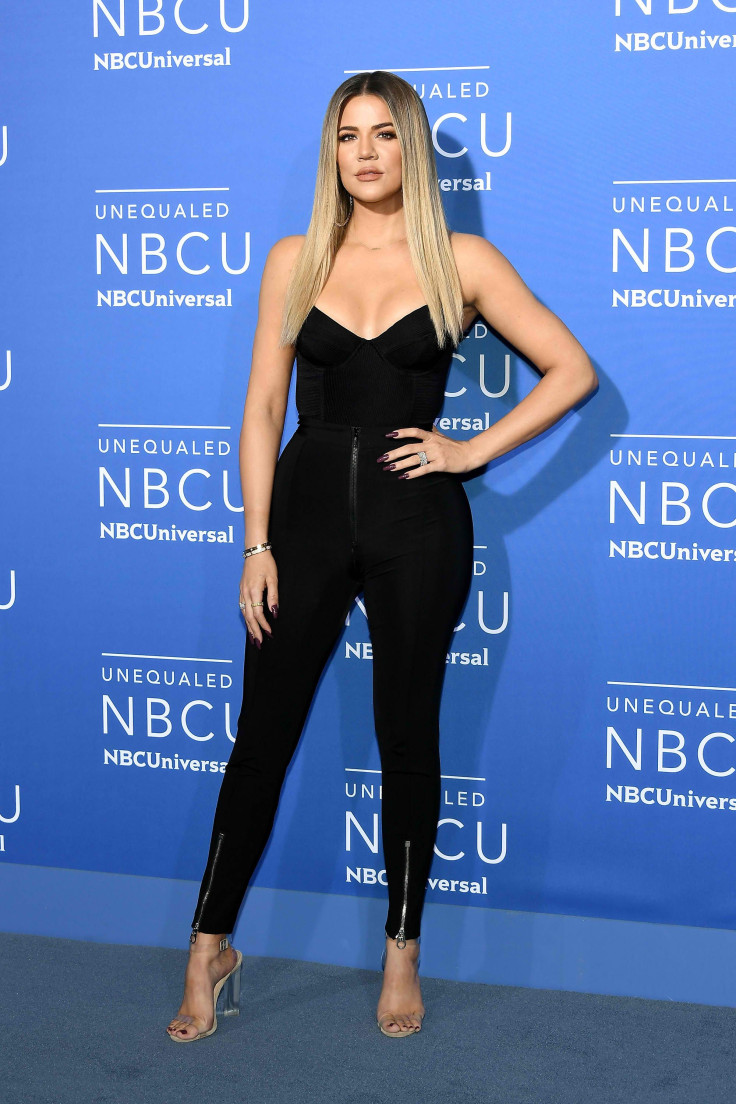 Khloe Kardashian is not done experimenting with new styles. Shortly after going "brond," the reality star has decided to chop off her long locks for a fresh new look!
The "Keeping Up with the Kardashian" recently shared a photo on Instagram showing off her new haircut, which is perfect for the summer. In the snap, Kardashian sports a short bob cut that stops just above her shoulder. "I'm a pink starburst! I repeat, I am a pink starburst!" she wrote in the caption.
Kardashian's go-to stylist Jen Atkin posted a similar photo of the E! network star on her Instagram. According to her, it took years for the reality star to finally ditch her usual long tresses and decide to go for shorter hair. "Fresh for my little pink starburst @khloekardashian," Atkin wrote. "If anyone knows our love affair it took years to get Khloé to go short and now look at her!! Owning her beauty and changing it up! My little girl is all grown up! who loves her with short hair?"
READ: Khloe Kardashian trades her blonde locks for brond
A number of followers agreed that Kardashian looks good with her new look. "Love the shorter cut, looks so much fuller and not thin like it was before. She looks more mature and not like a kid, love it!!" one Instagram user commented. "Nice change," another added.
Some, however, noticed that Kardashian's locks no longer looked healthy. Meanwhile, other followers predicted that the reality star will soon get bored of her new hair and probably get extensions in the coming weeks. "She will have extensions put back in tomorrow," Instagram user @jessicaamay wrote. "So you just took out the hair extensions, right? She'll have long hair again next week," another user commented.
Kardashian has been more open to experimenting with her looks lately. In late July, the "KUWTK" star traded her blonde locks for a brown-blonde shade. In her app, the celebrity explained why she ditched her blonde tresses and changed up her hair color.
"I just felt like I need a change," she wrote. "I love my blonde hair but I also felt it needed a break from bleach. Most people go dark in the fall but I wanted to gradually ease into the 'dark side.'"
Kardashian added that she was still adjusting to her new hair, but found confidence in the fact that her boyfriend, Tristan Thompson, loved it. "I'm so used to my very blonde hair, so this more understated look takes some getting used to! But Tristan says he loves it (he loves anything I love, lol), so that makes me like it even more, LOL," she explained.
Do you think Kardashian will go for a different hairstyle again next week? Drop a comment below.
© Copyright IBTimes 2023. All rights reserved.