Khloe Kardashian Pregnant? Tristan Thompson Snap Sparks Baby Rumors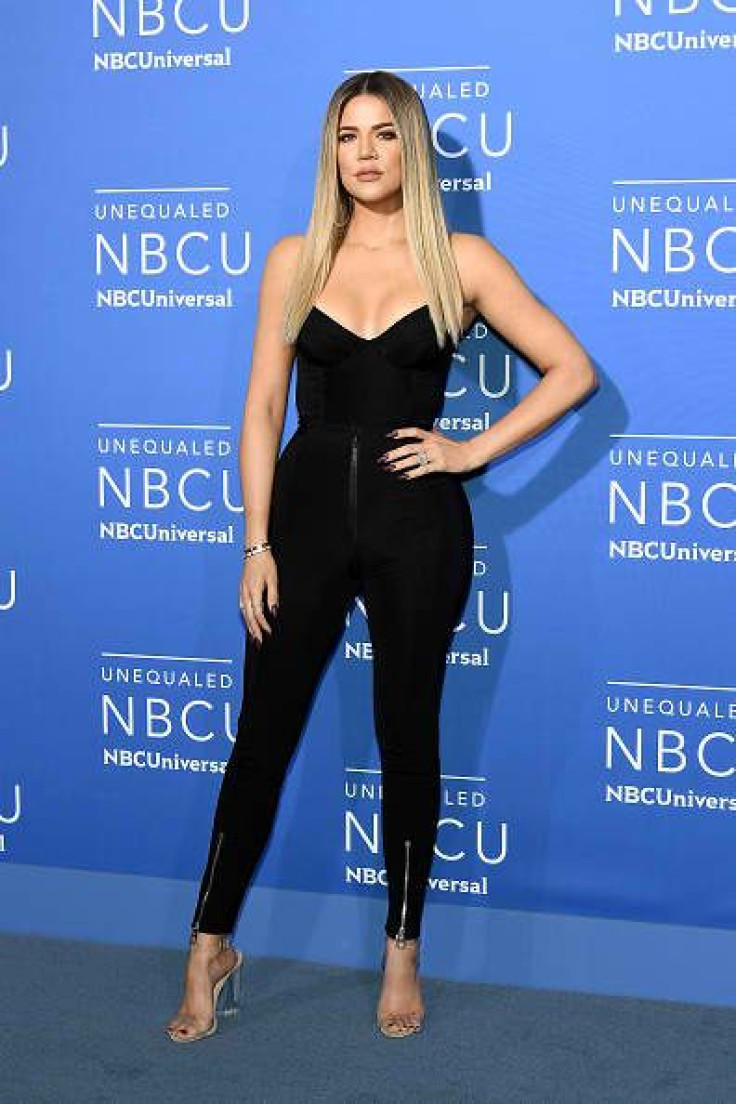 Khloe Kardashian and Tristan Thompson are not expecting their first child together.
Fans got their hopes up that Kardashian could be pregnant due to her latest Snapchat post. When her NBA player boyfriend surprised the "Keeping Up With The Kardashian" star on her birthday, Kardashian was so pleased that she posted snapshots taken during the celebration and captioned it with "dad and mom." This then triggered speculations that she currently has a bun in the oven, Daily Mail reported.
There were three photos in the reality star's post. One featured Khloe and Thompson kissing. In the other two photos, she can be seen applying something on his lips. Khloe playfully captioned it, "Dad + Mom." However, the couple is not expecting, especially since the next day Kardashian tweeted that she was hungover.
READ: Khloe Kardashian's best friend Malika Haqq thinks wedding with Tristan Thompson is imminent.
According to TMZ, sources close to the pair confirmed that the caption only refer to the lovey-dovey nicknames that they call each other and nothing more.
But while they may not be expecting at the moment, the couple has not been shy about sharing how much they wanted to start their own family. "He wants to have kids now," Khloe told Entertainment Tonight of Thompson. "He said, 'I want to have kids with you, [and] if you get pregnant, you could make maternity jeans for [your clothing line] Good American.'"
Kardashian has had nothing but praise for her beau. She said in the same interview that she finds Thompson very cute and supportive and gushed over how nice her boyfriend is to her.
"He wants to have like, five or six kids with me, and that's lovely. We could start at one and then grow from there. But now, knowing I'm not on birth control, it's really scary. It's like a really big step," she continued. "I am really, really excited about my future with me and Tristan. We're doing so well, and I'm looking forward to see where all that goes."
Meanwhile, Kardashian reportedly offered to be her sister Kim Kardashian's surrogate. When asked about her fertility history, she admitted that she "fake tried" to get pregnant while she was married to Lamar Odom. "When I was doing my fertility treatments, they were more so for Lamar," she told E! News. "I had to stop because there was much deeper stuff that was happening in our marriage. I knew that it wasn't the right situation to bring a child into, and I think I've done a lot of covering up for him."
When do you think will Kardashian and Thompson have children? Drop a comment below.
© Copyright IBTimes 2023. All rights reserved.