Khloe Kardashian Shares Cute Conversation With Daughter True Thompson [Watch]
Khloe Kardashian's daughter, True Thompson, seems to have a lot of names these days.
The 4-year-old has introduced herself as "Curly True," apart from calling herself "Curly Blinky" and "Fish" in a video shared on Instagram by her mother.
The 37-year-old TV personality can be seen asking her daughter, "How old are you, True?" in a video shared on Instagram on Wednesday. "Four," the little one replied, and then guessed her mother must be "31."
Khloe chose not to correct her daughter, and went on to ask, "What's your favorite animal?"
True replied, "Cat," as Khloe looked at the camera, and noted, "She doesn't like a dog."
Khloe asked the little one if Palm Springs, California, was her favorite place to visit, to which True responded it was Disneyland. True also shared her favorite colors were "rainbow" and "white for the clouds."
The 4-year-old initially said she doesn't like gymnastics, until her mother asked, "Should I stop taking you to gymnastics twice a week then?" to which True replied, "No."
Khloe asked the last question, "What's your favorite day of the week?" to which True replied, "Kylie" referring to the former's younger sister, Kylie Jenner. Khloe jokingly said, "Your favorite day of the week is Auntie Kylie [Jenner]? Pretty soon Auntie Kylie might have her own day of the week."
"I love our little talks," Khloe captioned the post.
Besides sharing the video, Khloe also shared a clip from an upcoming episode of "The Kardashians" featuring her mother, Kris Jenner. In the video, Khloe can be seen praising her mother's style and how "fabulous" everything is in her house, flaunting the fridge, decorations, and more.
She also shared a separate video featuring her sisters, Kim Kardashian and Kourtney Kardashian, where they can be seen discussing men's genitals. "In case you wondered what we talk about when us girls get together," she captioned the post.
Khloe shares True with 31-year-old professional basketball player Tristan Thompson. She was previously married to former professional basketball player Lamar Odom, who has three kids - Jayden, Lamar Odom Jr. and Destiny -- with fashion designer Liza Morales.
"The Kardashians" streams on the Hulu streaming platform every Thursdays.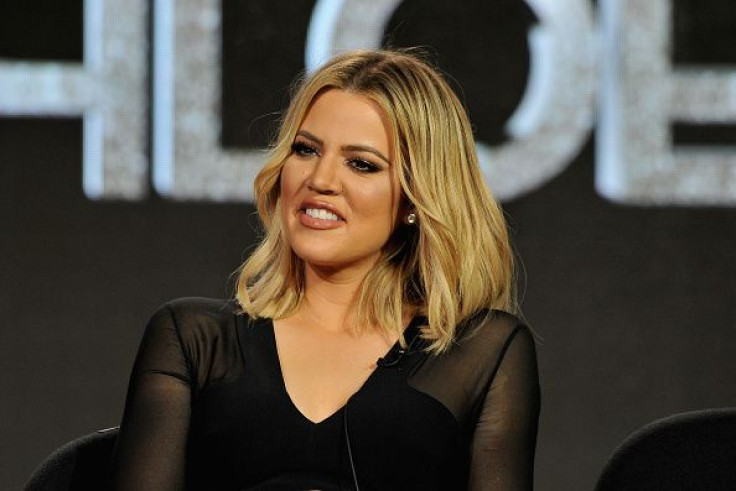 © Copyright IBTimes 2023. All rights reserved.