Khloé Kardashian's Daughter Plays With Makeup In New Picture
Khloé Kardashian shared a new set of pictures of her daughter True online. The toddler can be seen trying on makeup products of her mother that were made in collaboration with Malika Haqq and Becca Cosmetics.
True settled down in the sink at her mother's room and tried on some makeup products. The pictures Kardashian shared on Instagram show her daughter wrapped in a pink towel and exploring some of her makeup products. The lipstick appears to have caught the attention of the toddler, as she tries some on herself.
In her post, Kardashian joked about uploading the toddler's makeup tutorial shortly. Concerned that some of her readers may take it seriously, she later explicitly added that the remark about True's tutorial video was a joke.
According to a report by EOnline, the Becca BFF collection includes two cheek palettes, four festive-ready lipsticks, and loose powder highlighter. The line of products has been launched.
True may not be getting a makeup routine just yet, but the toddler will get the chance to play with her mother's cloths and products from time to time. Kardashian has made it a point to help develop some inner strength in her daughter, before she starts focusing on her outward beauty.
In a previous interview with Refinery 29, Kardashian revealed that she has a daily beauty ritual with her daughter. The reality TV star revealed that she and her daughter stand in front of the mirror everyday and Kardashian says something to the reflection. She then pretends that her daughter, who is just a few months old, is repeating the words to herself. She explained that she says these affirmations to make her daughter feel confident about herself.
Kardashian wants her daughter to feel beautiful. She pointed out that she would like to teach her daughter that makeup is fun, but at the same time emphasized that no one actually needs it at the end of the day.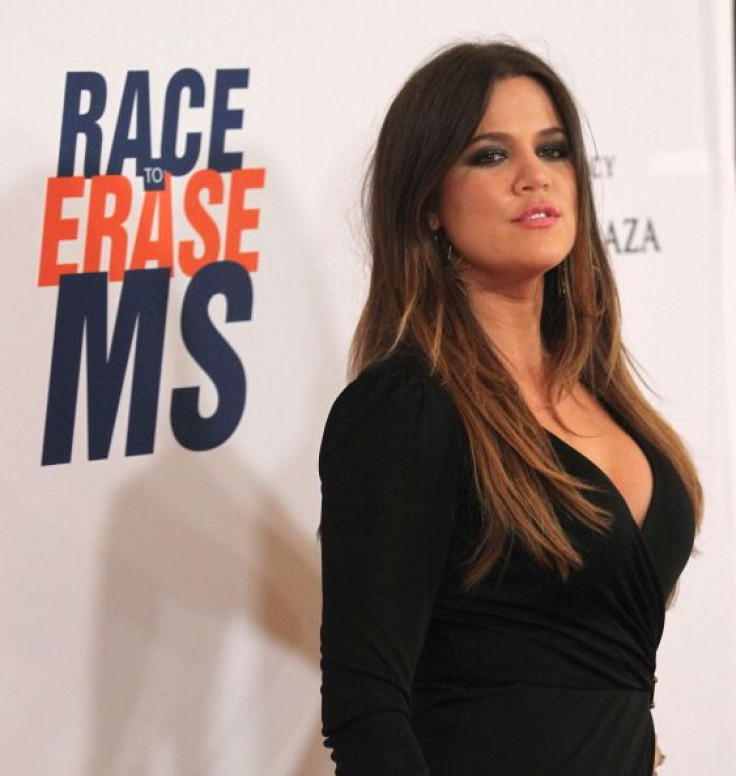 Affirmations and a strong self-belief seem to come from Kardashian's family. The reality star revealed that no matter how much criticism she faced in her life she didn't let it affect her because she had her family supporting her.
Kardashian described social media as both a gift and a curse. She now appears to be teaching her daughter how to deal with the problems that come with being in the spotlight, and feel good about herself while dealing with all the fame and attention.
© Copyright IBTimes 2023. All rights reserved.