Kia, Hyundai 'Deliberately' Built Cars Without Anti-Theft Devices: Lawsuit
KEY POINTS
Kia cars from 2011-2021, and Hyundai from 2015-2021 lack engine immobilizers: lawsuit
Cars that use actual keys instead of a key fob and push button can be hot-wired easily
Theft of these cars increased drastically due to the viral "Kia challenge" on TikTok
A class action lawsuit was filed in California against South Korean automakers Kia and Hyundai over the alleged lack of anti-theft devices that came to light after viral "hack" videos on TikTok that seemed to encourage stealing vehicles built by these manufacturers.
The cars manufactured by Kia from 2011 to 2021, and Hyundai from 2015 to 2021 do not have an "engine immobilizer," as per the national class-action lawsuit filed in Orange County's federal court Wednesday, by attorney Jonathan Michaels, TechCrunch reported. Engine immobilizers are devices installed in vehicles to prevent stealing through hot-wiring.
The lawsuit further stated that Hyundai and Kia "deliberately" built cars without engine immobilizers even as other car manufacturers have been including these critical devices in their vehicles over the last two decades.
It can be noted that Hyundai is Kia's parent company, but the two automakers operate independently.
"They're the only manufacturer that we know of that makes a car that doesn't have an engine immobilizer," Michaels said of the two automakers, as reported by local WYOU.
Kia and Hyundai refused to comment on the lawsuit, but said they're working with law enforcement to resolve the issue, WYOU reported.
News of the litigation came weeks after investigators warned of an increasing number of thefts due to the viral "Kia Challenge" on TikTok that encouraged youth to steal vehicles only with the use of a USB cord.
Under the said challenge, young people can be seen in a video showing "hacks" on how to steal Kia and Hyundai vehicles.
Cars that use actual keys instead of a key fob and a push button are easy prey to car thefts, law enforcement officials explained. These vehicles can be broken into and hot-wired using a screwdriver and a USB cord.
Officials in Los Angeles said earlier this month that the TikTok challenge spurred an 85% spike in car theft of Kias and Hyundais in the city compared to the figures last year, CNBC reported.
A spokesperson for the South Korean automobile manufacturer told CNBC earlier this month that "all 2022 Kia models and trims have an immobilizer applied either at the beginning of the model year or as a running change."
Hyundai also said that drivers can purchase a security kit starting in November, although the company did not specify how much the said kit would cost.
In late August, the Los Angeles Police Department (LAPD) 77th Street Community division released an advisory regarding the matter, revealing that "Kia and Hyundai vehicles account for almost 20% of all vehicle thefts" so far in 2022, adding that there was a 7% increase in thefts of the said cars this year.
The office said that the TikTok challenge encouraging Kia and Hyundai theft "is comprising factor for the increase in vehicle thefts."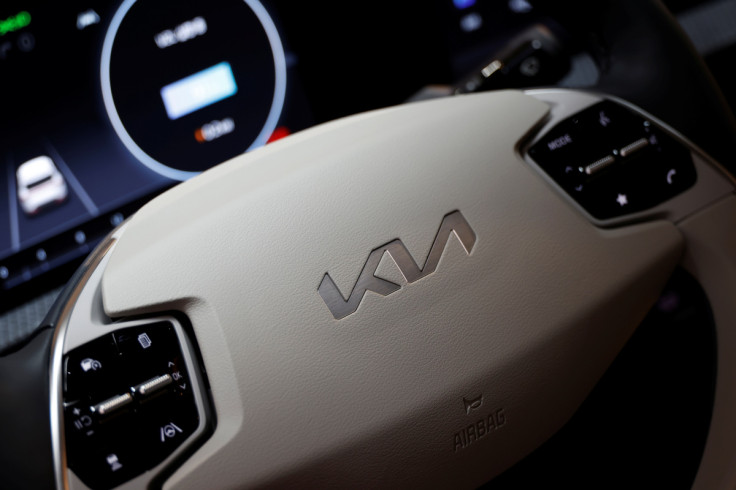 © Copyright IBTimes 2023. All rights reserved.
FOLLOW MORE IBT NEWS ON THE BELOW CHANNELS