Kidnapped Infant Killed After Suspect Crashes At 'Full Speed' Into House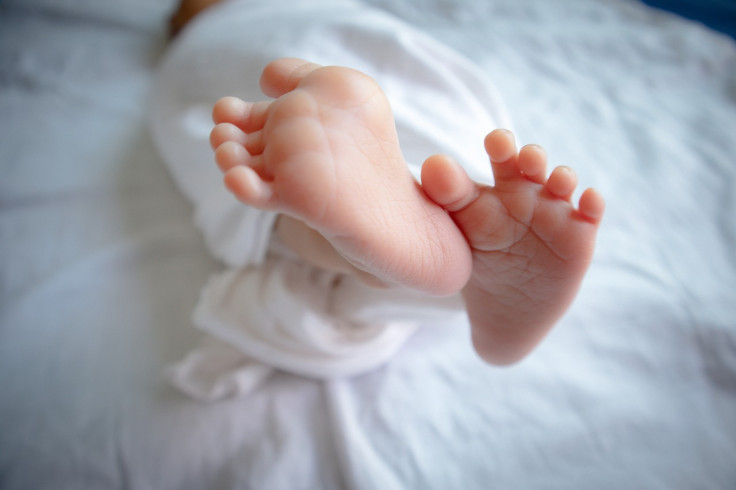 A 7-month-old infant in Ohio was abducted and later killed after the kidnapping suspect drove "full speed" into a house and crashed.
Johnathan Baker, 23, who was the man behind the wheel, was hospitalized following the incident.
Baker allegedly had a fight with his girlfriend Tuesday in the village of North Baltimore before taking away her 7-month-old daughter, Tiffin Police Chief David Pauly said in a Wednesday statement.
Officers received a "be on the lookout" (BOLO) call as the search for Baker and the missing baby ensued. The suspect, meanwhile, drove to the city of Tiffin with the baby in a yellow Chevrolet Camaro, according to NBC News.
"The male subject had indicated he was feeling homicidal and suicidal and had made a statement to the child's mother that he killed the baby," Pauly said in a news release.
Baker also had a gun with him, officials noted.
An off-duty officer eventually spotted the yellow Camaro and attempted to pull Baker over at a traffic stop. However, Baker sped off and triggered a police pursuit, USA TODAY reported.
Baker went off-road and crashed into a house, reportedly knocking it off its foundation. Pauly said nobody was at home at the time of the crash.
The car accelerated "at a high speed and erratically drove off the roadway striking a house at full speed," the sheriff's office said.
Officials broke the Camaro's back window to extricate the baby, who was bleeding and struggling to breathe. A loaded weapon and a spent cartridge were found inside the car, but it is unclear whether the infant or suspect sustained any type of gunshot wound.
Both the infant and the injured suspect were taken to the hospital, where the baby succumbed to her injuries.
Baker remained hospitalized in critical condition, the Tiffin police chief said.
Officials did not release details about the charges the suspect is facing.
"My heart breaks for the family of this innocent child and you can be sure this matter will be investigated thoroughly to determine exactly why and what occurred today," Pauly said. "The Tiffin Police wish to extend our deepest condolences to the family."
"Our hearts and prayers go out to the family of this innocent baby and to the deputies, officers and EMS that were involved in the lifesaving attempt for this infant," said Seneca County Sheriff Frederick Stevens. "No one should have to deal with tragedy like this but unfortunately, they did today."
If you or someone you know is struggling or in crisis, help is available. Call or text 988 or chat 988lifeline.org
© Copyright IBTimes 2023. All rights reserved.