Kids' Choice Awards 2016 Live Stream: Where To Watch Nickelodeon's Big Night Online And On TV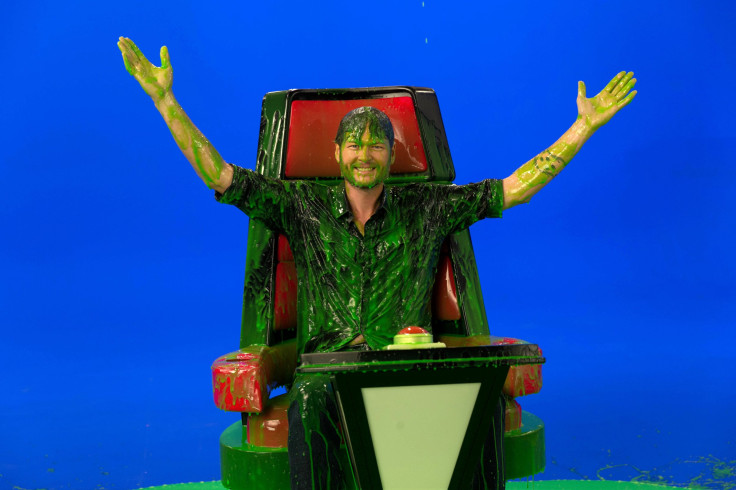 After two months filled with awards presentations with winners chosen by adults, Saturday night will give kids their turn to pick their favorites in the entertainment field. The 2016 Kids' Choice Awards show will air on Nickelodeon Saturday, and will be hosted by country singer Blake Shelton. Plenty of orange blimp awards will be given out and, of course, green slime will be dumped on people throughout the evening.
The presentation at the Forum in Inglewood, California, will begin at 8 p.m. EST. It will be shown on CMT, Nicktoons, TeenNick and TV Land, as well as Nickelodeon. A live stream will be available through either Nick.com or the Nick App. Those tapping into the live stream may have to provide information to their cable systems or create a Nick account on the site.
Fans had the chance to vote for whom they wanted to see take home orange blimps this year. The nominee categories encompass favorite movie, favorite TV show, favorite song of the year and favorite book. Six new categories were added this year, including favorite cooking show, favorite collaboration, favorite male TV star-kids' show, favorite male TV star-family show, favorite female TV star-kids' show and favorite female TV star-family show.
Viewers can anticipate appearances by stars such as Ellen DeGeneres, Robert Downey Jr., Chris Evans, Megan Fox, Heidi Klum, Amy Poehler, Jason Sudeikis, Meghan Trainor and Zendaya, among other. There also will be some musical performances throughout the night. Taking the stage will be Joe Jonas' new band DNCE, Silentó and Wiz Khalifa with Charlie Puth.
According to the Hollywood Reporter, more than 5,000 gallons of slime has been prepared for the show this year. Any celebrity in attendance could be slimed, but Jay Schmalholz, Nickelodeon senior vice president of live event television, said audience members could get covered in the green goo, too.
"We always try to outdo ourselves, so let's just say we are planning to take advantage of the Forum in ways we've never done before by engulfing the audience in slime," Schmalholz told the Hollywood Reporter.
Watch the preview of the 29th Kids' Choice Awards presentation below:
Find out who will win and who will get slimed when the 2016 Kids' Choice Awards presentation airs on Nickelodeon Saturday, March 12, at 8 p.m. EST.
© Copyright IBTimes 2023. All rights reserved.