Kim Jong Un's Wife Is Missing: North Korean First Lady Ri Sol-ju Hasn't Been Seen In Public Since March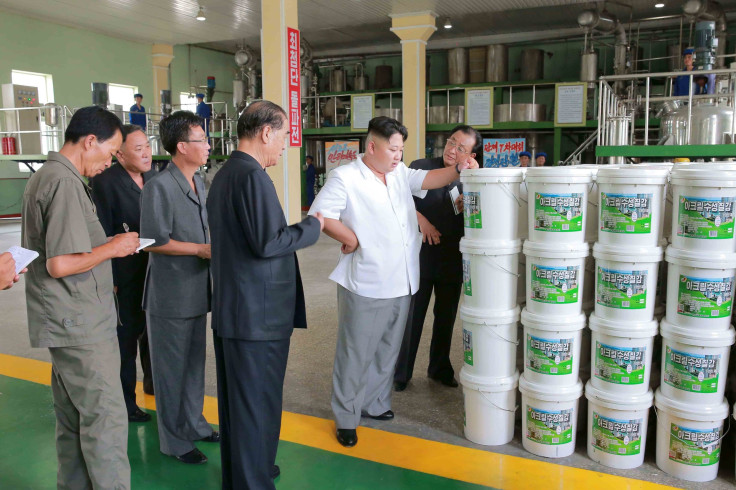 For seven months, North Korean dictator Kim Jong Un's wife hasn't been seen at any public events. The disappearance of Ri Sol-ju has left experts who monitor Kim and the North Korean government scratching their heads to try and come up with a plausible explanation as to where she is.
Toshimitsu Shigemura, a professor at Tokyo's Waseda University who studies Pyongyang leadership, told the Telegraph in a report published Monday that there could be several explanations for Ri's disappearance, including family infighting and pregnancy.
"There are several possible reasons, including that she is pregnant or that there is some sort of problem between the two of them," Shigemura said. "There have also been reports of instability in Pyongyang and even of several attempted attacks, including by factions in the North Korean military, against Kim last year."
"It is possible that Ri has not appeared in public because she is being closely guarded," he continued.
Ri hasn't been seen publicly since March 28, when she was spotted on a tour of a new commercial district and health complex in Pyongyang, the Independent reported. During that same time, Kim has frequently ventured out for public events. The two have been married since 2012 and have at least one child together.
Kim's sister, Kim Yo Jon, was reportedly put in charge of North Korea's propaganda and agitation efforts last year and has since then been working to build up the image of her brother in the media. Many believe that the female Kim may be the real sibling running the country from behind the scenes.
If there are marital issues between Kim and his wife it wouldn't be the first time that he's disposed of a close loved one when necessary. The Kim administration has been known for its purges of political opponents, including an execution in 2013 of Kim's uncle Jang Song Thaek.
© Copyright IBTimes 2023. All rights reserved.