Kim Kardashian Admits Pursuing Kanye West After Divorce From Kris Humphries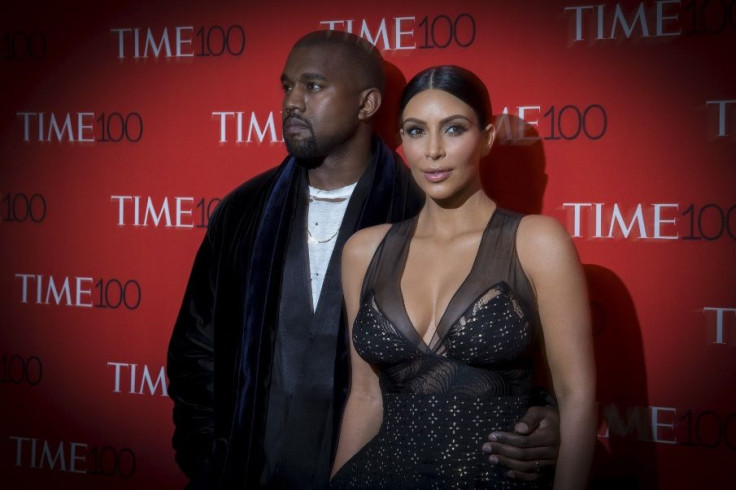 Entertainment power couple Kim Kardashian and Kanye West will mark their first wedding anniversary Sunday. Ahead of the milestone, Kim sat down with Access Hollywood and spoke about her relationship with the world-famous rapper. She admitted that even though Kanye has been vocal about always being attracted to her, she was the one who pursued the relationship after she filed for divorce from pro basketball player Kris Humphries.
Kim sat down for an exclusive interview with Billy Bush of Access Hollywood and opened up about her relationship with Kanye. She says that she has always been attracted to the rapper but their timing was never in sync. She says that they met years ago when they worked on a project together but despite a definite spark, they were both in relationships so they kept their distance.
They stayed in touch, however, and became good friends. Kanye was even spotted on a few episodes of "Keeping Up With the Kardashians" when he would occasionally attend Kim's events. Kim says that when she ended her marriage to Kris Humphries amid much fanfare, she thought about Kanye and thought that he would contact her.
However, six months after her very public separation from Humphries, she decided to make the first move. She contacted the rapper and said: "Hello? I thought you were at least going to call me and 'I told you so,' something?"
After that initial contact, Kim says that Kanye invited her to a fashion show that he was doing in Paris. She accepted the invitation and that was where the magic happened. Paris is a special place for the couple who also started their weeklong wedding celebration there. They flew in with their family and friends and made all the wedding preparations and rehearsal dinner in Paris before eventually flying out to Florence, Italy, for the ceremony on May 24, 2014.
The couple will be celebrating their first anniversary in a few days and reports have already come out that Paris might play a part yet again. Even though Kim says they have not made any plans, she doesn't put it past Kanye to think of a big surprise.
Kim and Kanye now have a 23-month-old daughter called North West. They have been very vocal about their desire to give their daughter a sibling but so far they have not had any luck. Their journey is being documented in part on Season 10 of "Keeping Up With the Kardashians" which airs every Sunday at 9 pm on E!.
© Copyright IBTimes 2023. All rights reserved.