Kim Kardashian Encourages Fans To Help Earthquake Victims After Confirming Third Baby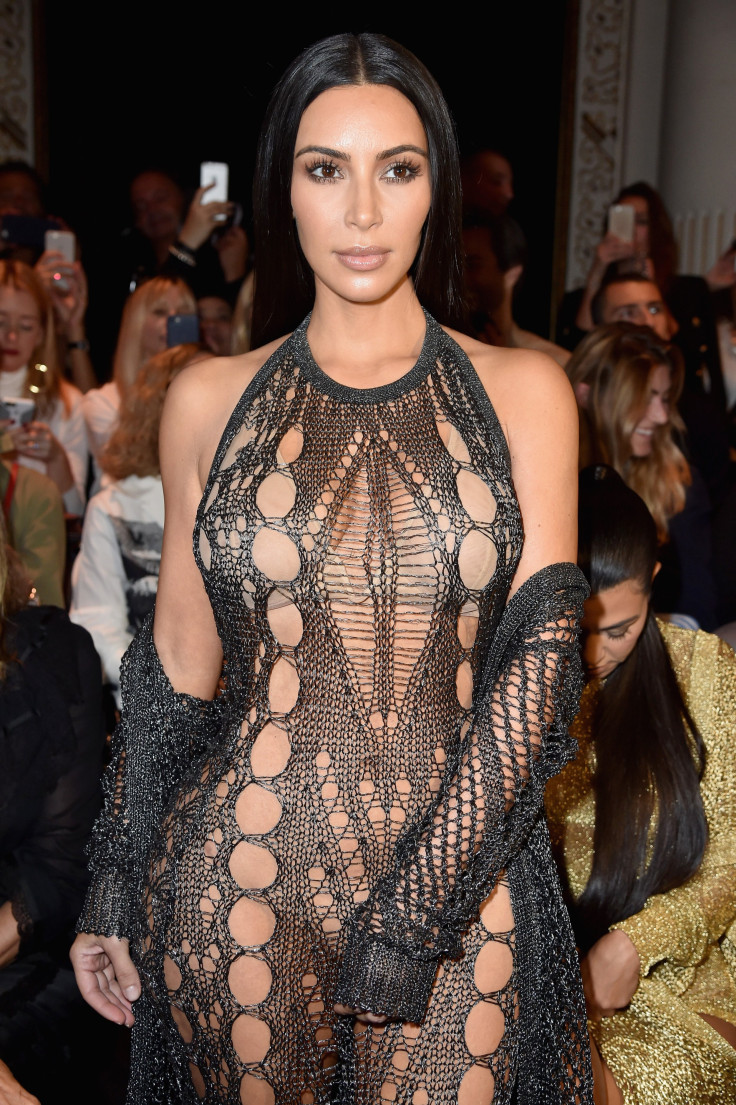 Kim Kardashian has encouraged her followers to donate to Project Paz.
Kardashian will be featured on the cover of the October issue of Vogue Mexico, which has donated to Project Paz, an organization that gives aid to the victims of the two earthquakes that hit Mexico this month. As such, the "Keeping Up with the Kardashians" star recently took the opportunity to reach out and encourage her followers to support the charity as well, People reported.
"This beautiful country has been devastated by the recent earthquakes and needs our support..." she wrote on Twitter.
"If you want to help, please consider making a donation to @ProjectPaz, who give every dollar raised to the victims," the reality star added in another tweet.
Kardashian's tweets came shortly after her confirmation that she's expecting her third baby with Kanye West via surrogate. In the new trailer for E!'s "Keeping Up with the Kardashians" Season 14, Kardashian chats with sister Khloe Kardashian on Facetime. During their conversation, the mom-of-two asks the latter, "What happens every time I say, 'Guess what?'"
"The person's pregnant," Khloe replies.
Kim then confirms the rumors that she and husband Kanye West will be adding to their brood, saying, "We're having a baby!"
It looks like another baby is on the way for the Kardashian-Jenner clan. Earlier reports claimed that Khloe and Kylie Jenner are also expecting their first kids. Multiple sources confirmed to Us Weekly that the half-sisters are already four months along and due in February. Meanwhile, Kim, who is apparently using a surrogate for her third baby, is set to welcome her third child in January 2018.
Prior to Kim's confirmation, rumors have been rife that she and West are expecting their third baby together via surrogate. Baby no. 3 is reportedly a girl. However, the couple has kept mum about the issue.
In an interview with The Hollywood Reporter in August, the "Kourtney & Kim" star declined to confirm that she's expecting. "[On the possibility of a third child with Kanye, reportedly via surrogate] I hope so," Kim told THR. "There have been a lot of things said and Kanye and I have not confirmed anything. We're definitely trying. We are hoping so."
Many are not surprised about the baby news despite Kardashian and West's lack of confirmation. Her BFF, Simon Huck, revealed that Kardashian has always wanted to have a big family as she herself comes from a huge brood and maintains a good relationship with her siblings. Thus, she wanted her kids to experience the same.
"Kim has always wanted a big family," Huck revealed. "I'm not sure what her actual plan is, but I know that having a big family and coming from a big family has been important to her. When you think of who has changed in the family, Kim as a mother, that I think has been the biggest transition. Her life has now become her kids. That is her No. 1 priority. So it makes sense that she would want to have a bigger family."
© Copyright IBTimes 2023. All rights reserved.