Kim Kardashian Is 'Insecure' Because Of Social Media, Khloé Kardashian Reveals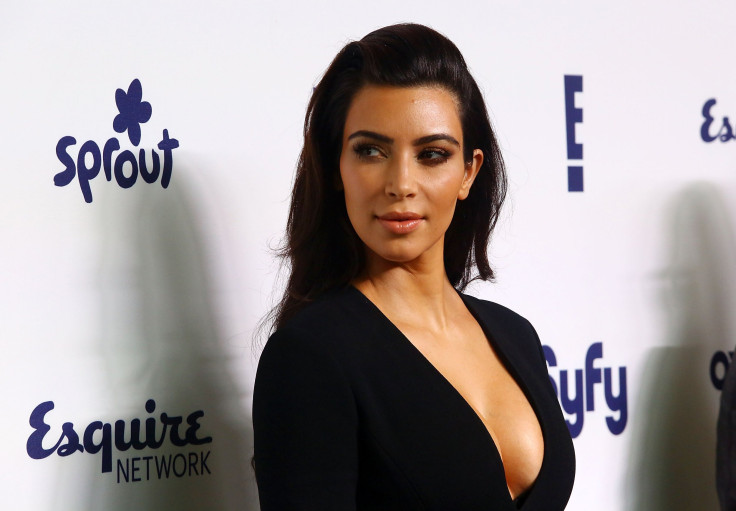 Kim Kardashian is "insecure" because of what she reads on the internet, her sisters say. In a recent promo for their E! reality series "Keeping Up with the Kardashians," Khloé Kardashian and Kourtney Kardashian discussed the effect it has on the prolific social media user.
"Kim is normally not this insecure," Khloé Kardashian said.
"If she just didn't have access to social media, or stopped looking at the blogs, I think that she would start to feel better," Kourtney Kardashian, sitting beside her, replied.
Khloé Kardashian, 33, said that "one of the best things" Kim Kardashian did for herself following her robbery at gunpoint in Paris last year was to take a hiatus from social media and the internet. Kourtney Kardashian, 38, seemingly agreed.
"I think we need to do something like that so she realizes this does not matter, and we need to take just that bullshit out of her life," she said.
The comments by her sisters follow a recent episode of the family's reality series during which Kim Kardashian, 36, revealed body-shaming has led to body dysmorphia.
"You take pictures and people just body shame you," Kardashian said, adding that it's "literally giving me body dysmorphia."
The National Institutes of Health (NIH) reports that body dysmorphic disorder (BDD) is a "relatively common and severe mental disorder" in which sufferers "believe they look ugly or deformed ... when in reality they look normal."
"Individuals with BDD obsess that there is something wrong with how they look, even though the perceived appearance flaw is actually minimal or nonexistent," the NIH reports. "They may describe themselves as looking unattractive or deformed, or even hideous or like a monster. Concerns most often focus on the face or head (e.g., acne or skin color, balding, or head size) but can include any body area or the entire body, and concern with multiple body areas is typical."
Kim Kardashian was especially scrutinized earlier this year after vacation pictures of her apparent cellulite went viral. At the time, she wrote in a since-deleted tweet that "perspective is a bitch."
© Copyright IBTimes 2023. All rights reserved.