Kim Kardashian, Kanye West Purchase Hidden Hills Estate For $20M, Close To Kris Jenner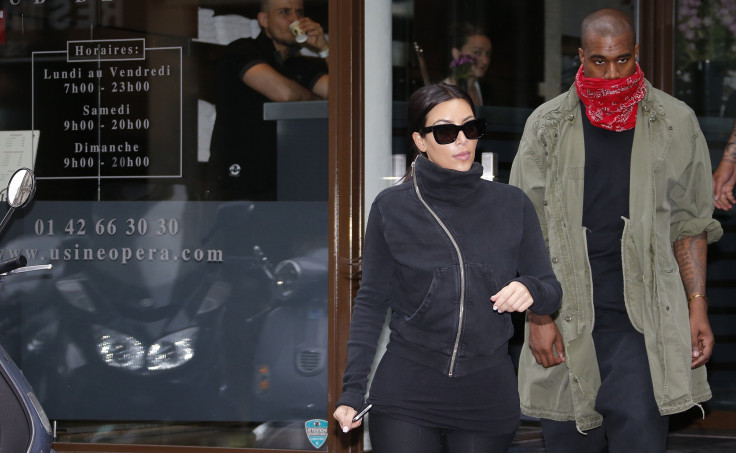 Kim Kardashian and her husband, Kanye West, have bought a new home for $20 million in Hidden Hills, California, in the same neighborhood as Kris Jenner's family house, where the couple has been living since their daughter, North, was born, media reports said Wednesday.
The news of the purchase comes amid reports that Jenner, 58, wanted her daughter to move out with the 37-year-old rapper. Kardashian and West had been living with Jenner since June 2013 as they were remodeling their $11 million mansion in Bel Air, about 23 miles southeast of Hidden Hills.
"Soon [we'll be moving out of my mom's]. It might be a few months, but I'm not sure. We just found a new, amazing place," Kardashian told PEOPLE Wednesday at the ULTA Beauty's new Los Angeles store.
"Oh, I am so ready!" the 33-year-old reality star said about her new home. "I am so ready to be out of my mom's house, you have no idea. But it will be nice to still be close.
"When we bought our Bel Air house, we didn't have a baby, we weren't even pregnant," she said, according to PEOPLE. "After you have a baby, you realize that you need so many other things and a different kind of space. So being in the city is a different life. We wanted to be away and have more privacy."
According to E! News, the 3.5-acre estate features two swimming pools, two spas, two barbecue centers and a vineyard, while TMZ reported that the estate has two vineyards and a 1,050-square-foot entertainment pavilion. According to reports, the property previously belonged to singer Lisa Marie Presley.
"They wanted more land than the Bel-Air home, so they are flipping that and will have the two homes now," a source told E! News. "But they will sell that and move into Hidden Hills."
Last month, reports said that West and Kardashian had decided to put their Bel Air mansion, which they bought last year, on the market.
"They are such perfectionists that staying up-to-date with the latest appliances and home systems, etc., has been exhausting for them. They want to sell very soon, but they might just finish the house enough to get it on the market without trying to make it their perfect home," a source told E! News, at the time. "They have no interest in becoming professional 'flippers' but rather have found the entire process exhausting."
© Copyright IBTimes 2023. All rights reserved.