Kim Kardashian, Kanye West's Divorce 'On The Horizon,' Report Says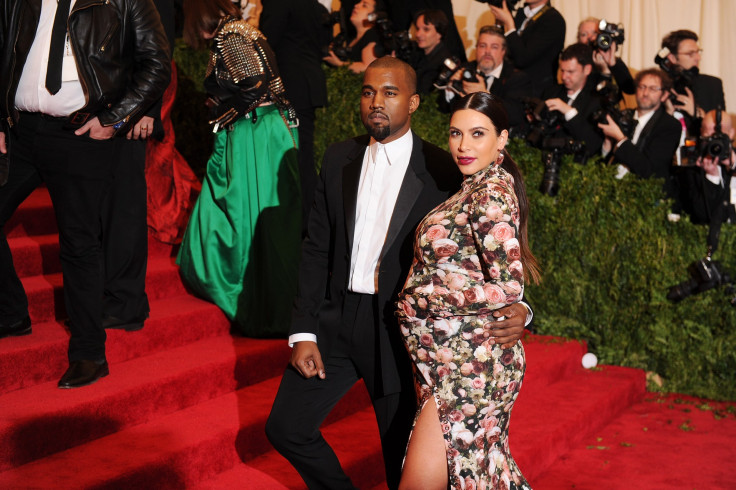 Kim Kardashian and Kanye West, who are fighting divorce rumors, were spotted looking "miserable" after they arrived in New York City for Sunday's Met Gala, according to Radar Online. The gossip website posted several pictures of the couple arriving in the city and said that problems between the two persist despite Kardashian's attempts to fix their "arranged marriage."
According to the Radar Online report, Kardashian and West's divorce is "on the horizon." Previously the website had reported that Kardashian and West did not seem to be "affectionate at all" during their ski trip to Colorado last month.
However, Sunday's report by the website is likely to be false, Gossip Cop reported, citing a source that Radar Online's article on Kardashian and West is "not true."
It was reported recently that the rapper wanted to have more children with Kardashian but he tried to put his wife on lockdown amid simmering tensions between the two during a trip to Iceland. West reportedly argued with Kardashian every time she said she wanted to do things without him on the trip.
"Kim had plans to do things with other people during the trip. But Kanye wanted to be by her side the entire time. If they were apart he would text her nonstop," the source told Radar Online last month. "Kim and Kanye were laughing and talking to each other like there was nothing wrong in public," but the real situation was the opposite. "They refuse to talk about the end of their marriage. They never ever mention it," the source added.
Kardashian and West got married in 2014 and have two children — daughter North West and son, Saint West.
© Copyright IBTimes 2023. All rights reserved.