Kim Kardashian, Kendall Jenner Joining 'Ocean's Eight' Cast? 'KUWTK' Stars Spotted Filming For Cameo Roles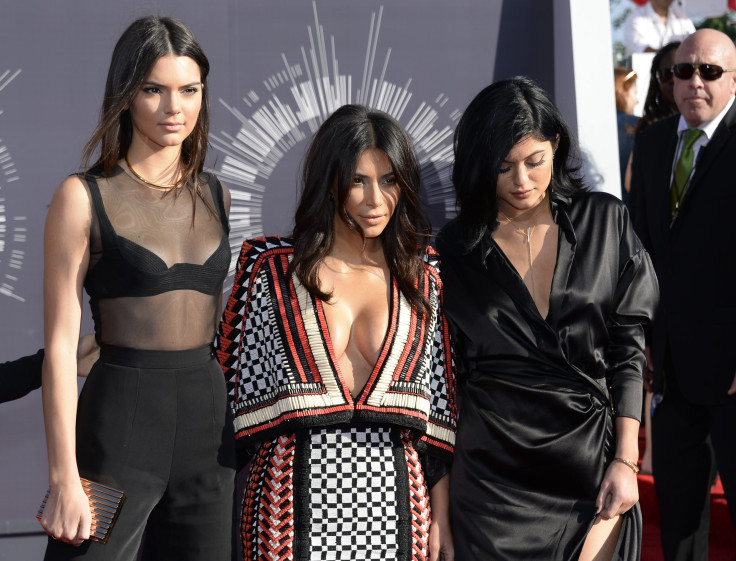 Kim Kardashian and sister Kendall Jenner recently proved they were not just reality stars as they were spotted at a movie set in New York City on Monday. The Kardashian-Jenner siblings were reportedly filming their cameos for the upcoming all-female reboot of "Ocean's Eleven," titled "Ocean's Eight."
An insider revealed Kardashian and Jenner's cameo roles in the film, People noted. The publication added the "Keeping Up with the Kardashians" stars, who wore lacy dresses, were filming the scenes for a fake Met Gala act.
Kardashian and Jenner, however, are not the only celebrities who will be part of the upcoming film, "Ocean's Eight," which stars Sandra Bullock. According to E! News, the sisters were joined by Adriana Lima, Dakota Fanning, James Corden, Katie Homes, designers Alexander Wang and Zac Posen and Met Gala's matriarch Anna Wintour.
Speaking of Holmes, the 38-year-old "All We Had" director also confirmed her cameo on Bullock's upcoming flick. Holmes' confirmation came during an interview at the 2017 Winter Television Critics Association Press Tour last week.
"I'm a fan of all the Ocean's movies," Holmes told Entertainment Tonight. "So, I'm happy that it has so many amazing women in it, so many amazing actresses. It's really so much fun being a part of. I play myself. It's just a cameo."
"Ocean's Eight" is scheduled for release on June 8, 2018. Apart from Bullock, the all-female reboot will also feature the appearances of Anne Hathaway, Rihanna, Cate Blanchett, Sarah Paulson, Mindy Kaling, Helena Bonham Carter and rapper-comedian Awkwafina, born Nora Lum, as the major eight cast members. As reported by Us Weekly, Matt Damon will also reprise his role as Linus Caldwell, while George Clooney, who played the role of Danny Ocean in the trilogy, is producing the film.
Meanwhile, the latest Kardashian-Jenner sighting marked another appearance for Kim following the Paris robbery incident last October. Since then, the 36-year-old wife of Kanye West has been on hiatus from social media and the prying eyes of the public, but she made her first public appearance when she went to Dubai just a week ago.
© Copyright IBTimes 2023. All rights reserved.