Kim Kardashian, North West Share Heartfelt Birthday Messages For Kanye West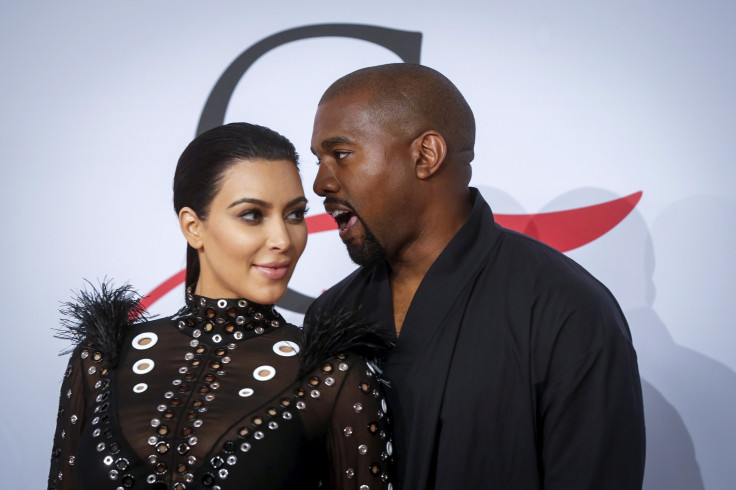 Kim Kardashian and Kanye West have been married more than a year, but the honeymoon phase of their marriage is certainly not over. The 34-year-old reality star put their love on display early Monday as she took to Twitter to wish her hubby a happy birthday.
Kardashian shared a photo of her and West, 38, from the photobooth at their wedding. Accompanying the photo was a message to her man calling him the "best friend in the entire world." She shared a second tweet about how "fascinating" it's been to watch him turn his wildest dreams into realities. The "Keeping Up With the Kardashians" star then wished the rapper "the best birthday ever" before sharing a message from their daughter North West, who will be turning 2 years old on June 15. The tweet featured a photo of West as a child, wearing a party hat.
Kim isn't the only member of the Kardashian-Jenner family who sent their best to Kanye on his special day. Momager Kris Jenner took to Instagram to send her "son" her best Monday. The 59-year-old wrote that he has been "a special part of my family" before thanking him for sharing his "passion, creativity and love" with her.
Jenner has made it no secret how much she loves Kanye. On Kim and Kanye's wedding anniversary, she shared a photo of him addressing the bridal party, which consisted of all four of Kim's sisters. Although she refused to share with followers exactly what he said during their talk, she did say how "happy" she was he was her "son, their brother, North's Daddy and Kim's everything."
Kim and Kanye have been together since 2012. Kim had just ended her brief marriage to NBA player Kris Humphries when they began their relationship. The couple welcomed their first child in 2013. Nearly one year after North's birth, they tied the knot. The ceremony took place May 24, 2014 in Florence, Italy, in front of a small group of family and close friends.
On May 31, just one week after their first anniversary, Kim and Kanye announced they were expecting another child together this December. Few details are known about their second baby at this time.
© Copyright IBTimes 2023. All rights reserved.