Kim Kardashian Photoshop Rumors 2014: Photos Of Star's Butt Over The Years Seemingly Show Change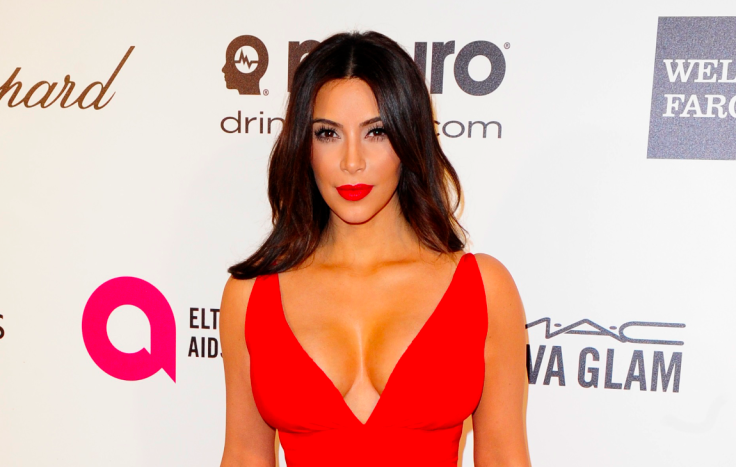 Here's the question many people have been wondering: Was Kim Kardashian's butt photoshopped or is it real? The reality star might have tried to break the Internet with her Paper magazine photo shoot, which displays a picture of her bare derriere, but not everyone is buying that her famous shape is authentic. Comedian Chelsea Handler posted a butt picture of her own on Instagram, and asked social media users to decide which one is real.
The former "Chelsea Lately" host, 39, captioned her image: "Can you believe more than 2 a** can fit on the same screen? Guess which one's real. Your move, instagram."
Kardashian is no stranger to plastic surgery or Photoshop rumors. Many took to Twitter to Photoshop the Paper magazine photo themselves, whether to make her voluptuous behind look much smaller than the magazine photo or much larger. Some people changed the picture entirely.
Though the reality star, 34, once "proved" on her show "Keeping Up with the Kardashians" her butt was real, many are convinced she has gone under the knife.
Hollywood Life posted a series of pictures of the starlet, and though she's always had curves, her bottom was never as big as it is today, the site said. She had an X-Ray done on "KUWTK" in 2006 to prove she was au naturel and had not received an implant, but in the past eight years her figure seems to have drastically changed. It's not just her behind. The Kardashian Kollection mogul's hips have also gotten wider over the years. Click here to check out the series of pictures Hollywood Life comprised.
One person who didn't criticize Kardashian's Paper magazine picture was husband Kanye West, who simply shared the picture on Twitter with the hashtag #ALLDAY.
© Copyright IBTimes 2023. All rights reserved.