Kim Kardashian Says She'd Prefer Kate Middleton Have All The Pregnancy Attention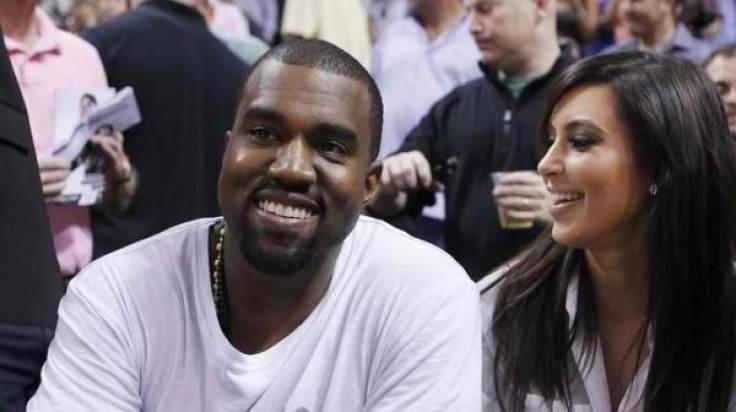 Kim Kardashian is reportedly happy that Kate Middleton and Jessica Simpson's pregnancies have deflected media attention away from her own.
"I'm obviously so happy for them, but if anything I loved the privacy," the 32-year-old reality TV star said in an interview on the "Today" show Wednesday.
As news of the Duchess of Cambridge's pregnancy broke in early December, Kim's little one was still very much a secret. Weeks later, news broke that Jessica Simpson was expecting her second child just seven months after giving birth to daughter Maxwell.
The reality star told Savannah Guthrie she is coming to a point in her life where she wants to be more private.
"I think that definitely kicks in where you're like, 'OK, I have to go in protect mode,' and as ironic as it sounds, you live your life on a reality show but then when you grow up ... certain things change your life that make you want to be more private and this is definitely one of them," she said.
Kardashian has apparently taken cues from her boyfriend and the father of her child, Kanye West, who prefers to keep his personal life outside the media circus.
"When you spend time with someone, you learn things from them, so I see what (his) views are in wanting to be private, so that's a choice we make together as a family just in how we're gonna raise our kid," she said.
"But my personal experience of having really open relationships on the show, I've done that, and for me I feel like I got really scrutinized when people didn't maybe understand my decisions at some point, so I feel like after that experience I've become more private, more so than just like Kanye's views or anything."
It was recently revealed that Kardashian and Middleton are both due to give birth in July;
"I'd rather have the privacy, [Kate] can have all the attention," she added.
Several news sources have also reported that Kim and Kanye could stand to earn up to $3 million for first shots of their new born, but Kim says she will likely not take that route.
"If we choose to do a beautiful photo shoot, whether it's just for personal [use] or we choose to have it in a great magazine, I won't be doing like a tabloid to sell photos or a pregnancy shot of me, that's just not what I want to do," she explained.
Following her short-lived marriage to NBA player Kris Humphries, Kardashian told Access Hollywood that she has stopped paying attention to gossip media focused on her life.
"I really try not to focus on things like that, because there's always so many stories that are out there," she told Access. "I used to read them, maybe like two years ago. ... That whole experience has taught me to just kind of pull away from all of the chatter."
© Copyright IBTimes 2023. All rights reserved.