Kim Kardashian Visits Inmates In Solitary Confinement With 'Spider-Man' Alum Tobey Maguire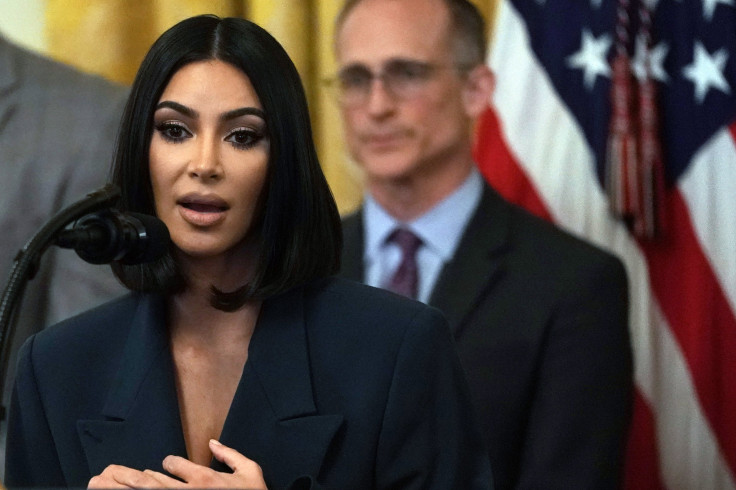 KEY POINTS
Kim Kardashian visited inmates in solitary confinement at the Pelican Bay State Prison in Crescent, California
Kardashian was joined by "Spider-Man" alum Tobey Maguire and "The Hangover" executive producer Scott Budnick
Budnick is reportedly filming another documentary about life in prison
Kim Kardashian met with inmates during a visit to a prison in California last week.
An unnamed source with direct knowledge of the visit told TMZ that the 42-year-old Skims founder spent a day at Pelican Bay State Prison in Crescent, where she spoke with inmates in solitary confinement about how the lockup has affected their mental health.
Kardashian was reportedly joined by "Spider-Man" star Tobey Maguire and "The Hangover" film franchise executive producer Scott Budnick, who created a documentary about teenagers in the prison system in 2016.
Budnick reportedly has another documentary in the works, according to TMZ, but details about the project were not disclosed.
According to the outlet, the trio was accompanied by a camera crew during the visit.
TMZ obtained a photo of Kardashian having a meal at a restaurant near Pelican Bay on the same day she visited the prison. It showed her deep in conversation with several people as cameras rolled.
The "Keeping Up with the Kardashians" alum's custom private jet was reportedly seen at the local airport.
Over the past two years, Kardashian has become a force in the world of criminal justice and prison reform.
The reality star helped free Alice Marie Johnson after 19 years after visiting then-President Donald Trump at the White House. Johnson was convicted in 1996 for her involvement in a Memphis cocaine trafficking organization and sentenced to life imprisonment.
Kardashian also helped Cyntoia Brown secure clemency and played a significant role in freeing inmates such as Matthew Charles and Jeffrey Stringer.
Kardashian and her legal team helped with the release of 17 prisoners in the span of three months, according to TMZ.
Late last year, the beauty mogul visited the Camp Kilpatrick juvenile detention center in Los Angeles for a "Friendsgiving" dinner with young men ahead of Thanksgiving. She was joined by her sister Khloe Kardashian's ex-boyfriend, Tristan Thompson.
Kardashian posted about the momentous occasion on both her Instagram and Twitter pages, sharing a gallery of photos of the visit. Budnick was mentioned by the Skims founder in the caption of the post.
"This year I'm really thankful for the people I have met in all of the prisons around the country. This week @realtristan13 and I had an inspiring Friendsgiving dinner with the young men incarcerated at Camp Kilpatrick. These young men have earned their way to this model camp in Malibu for great behavior. Many are in college classes and have made huge changes in their life," the reality star wrote in the caption.
"My favorite part [of] our dinner was going around the table and hearing what their dreams and aspirations are. I can't wait to see them all come true," she wrote, before adding a thank you message to the staff at the juvenile detention center for welcoming them.
Kardashian is following in the footsteps of her late father Robert Kardashian by studying to become a lawyer.
In December 2021, Kardashian passed California's First-Year Law Students' Exam, known as the "baby bar," after three failed attempts in two years, USA Today reported.
She has opted to take the non-traditional way of studying law, which was to not attend a state-credited school. Kardashian had to pass the "baby bar" as it was equivalent to completing one year of law school, according to the State Bar of California.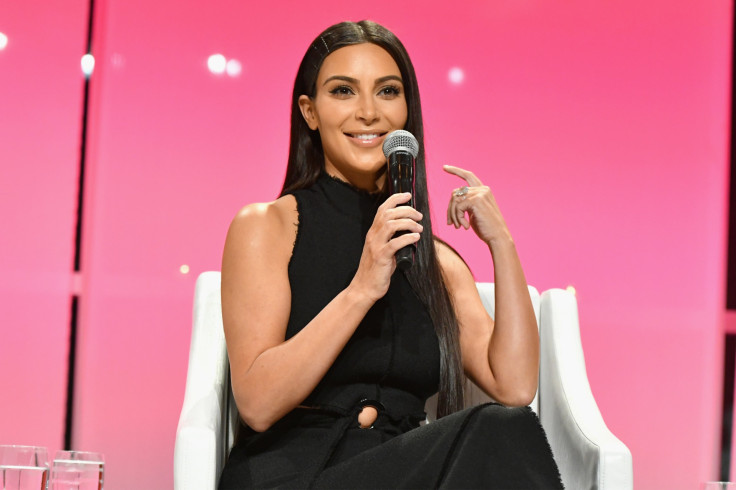 © Copyright IBTimes 2023. All rights reserved.