Kim Kardashian 'Waited A While' Before She Started Dating Pete Davidson
The one thing that Kim Kardashian didn't do after she filed for divorce from former husband Kanye West is rush into another relationship. In fact, the Skims founder said she waited a while before getting back into the dating field.
Kardashian, 41, shared that she intentionally took some time for herself after she split from West. "I waited a while," Kardashian told TODAY's Hoda Kotb and Savannah Guthrie on Tuesday.
"I waited, like, a good 10 months before I was ready to open myself up. I think you definitely need that time to yourself, and then once you're ready to get out there I just — I felt like I wanted new energy and something different."
The "Keeping Up with the Kardashians" alum then shared that her chemistry with Davidson, 28, "definitely took me by surprise."
In October last year, a while after Kardashian hosted "SNL," she was linked with the comedian. However, she also waited a while before she introduced her kids to Davidson, she revealed.
"I definitely wanted to wait six months, and that was the marker," Kardashian shared.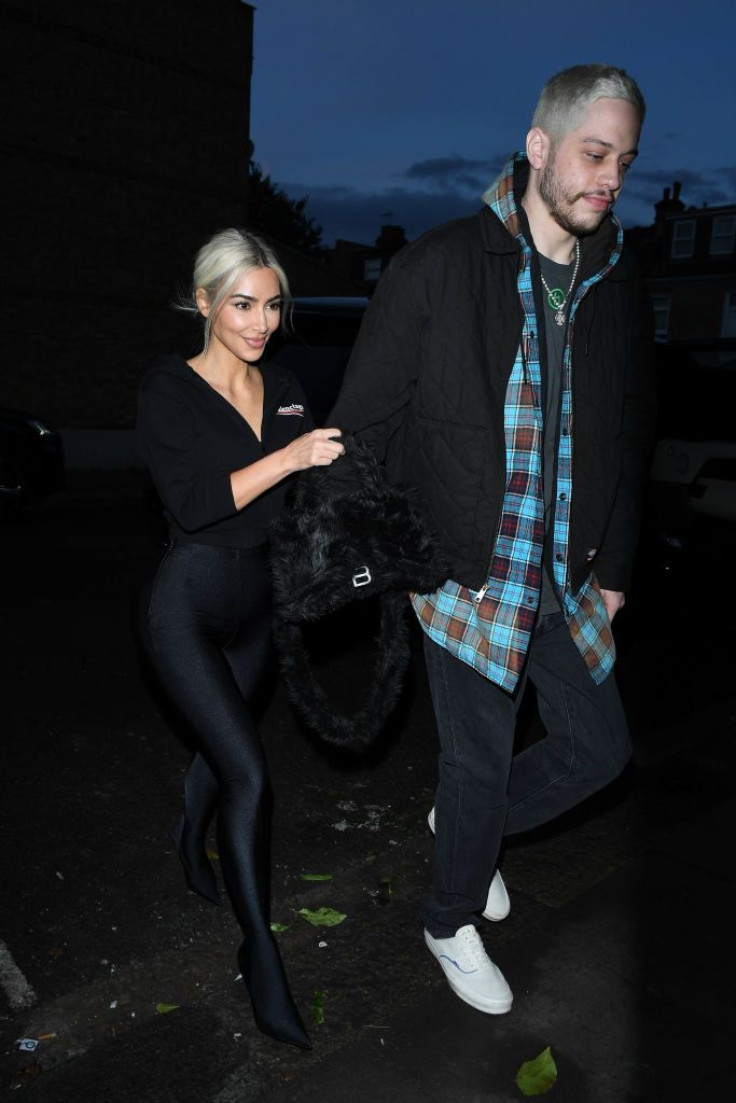 She had a conversation with her sister Kourtney Kardashian, before introducing Davidson to kids Pslam, 3, Chicago, 4, Saint, 6, and North, 9. She also noted that she "consulted with a few therapists and friends who have been through it."
"I think it's different for everyone; different things work for different people, and you just have to do what feels right and try to be as respectful and cautious as possible," added Kardashian.
Earlier this month, a source told People that Davidson has "slowly been getting to know" his beau's four kids.
"Kim trusts Pete with her kids. He is starting to spend time with them without her. She wants her kids to bond with Pete. Kim's relationship with Pete is very strong. They are talking about the future. It's very important to Kim that her kids get along with Pete," said the insider.
"They never tried to rush anything. He has slowly been getting to know them," added the source. "The kids love having Pete around. He is a fun guy. He plays with them and gives them a lot of attention. It makes Kim very happy that they all get along."
© Copyright IBTimes 2023. All rights reserved.