Kim Kardashian Wears White To Celebrate Birthday With Kanye West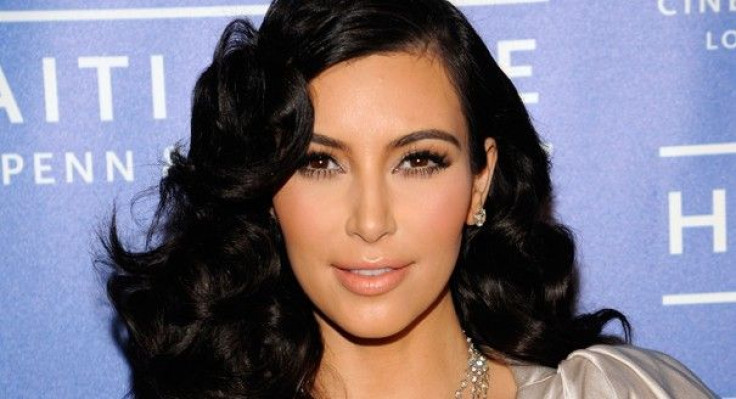 Kim Kardashian celebrated her 32nd birthday on Sunday in a very bridalesque fashion, during a romantic getaway to Venice with rapper-beau Kanye West.
Kardashian and West were spotted taking in the sights and snapping pics as they strolled along the Palazzo Ducale. West, 35, had his camera in hand as the couple walked arm in arm through the square, stopping to buy a red rose for his girlfriend of almost a year.
Never ones to blend in with a crowd, Kim drew attention in a long-sleeved white lace applique dress while West opted for an all-black ensemble, paired with a black blazer.
Prior to the romantic holiday the "Keeping Up With The Kardashians" star sounded publicly skeptical about turning 32, telling E! News in September, "I'm not so into a 32nd birthday; doesn't do it for me, so I don't really care."
Kardashian seemed similarly unimpressed in the weeks leading up to her 30th birthday, telling People that she had "mixed feelings" about the milestone.
"Sometimes I'm like, 'Oh my god, I'm turning 30,' and I'm freaking out. Like, it sounds so old," she admitted. "And then the other half of me is like, I feel so accomplished and it's really no different than 29."
But the reality star also confessed that she was far from where she thought she would be at 30. "If you were to ask me in high school where I would be at 30, I would have said I'd be a housewife with four kids," she said.
Kardashian's desire to settle down and have a family has been widely publicized. And combined with West's public avowals that she is his "future wife," many fans speculated that West might pop the question in Venice this weekend, even though Kardashian is still only legally separated from her ex-husband, Kris Humphries.
Among those who predicted an engagement announcement this weekend was Ryan Seacrest, who said as much on his radio show on Friday. "I think we could definitely see an update on this story on Monday," said the "American Idol" host.
There have been no announcements, however, that the two are engaged yet, meaning Kardashian may need to save her white dress for a little while longer.
© Copyright IBTimes 2023. All rights reserved.