Is Kim Richards In Rehab? Sources Say Ex 'Real Housewives Of Beverly Hills' Star Is Not At A Treatment Center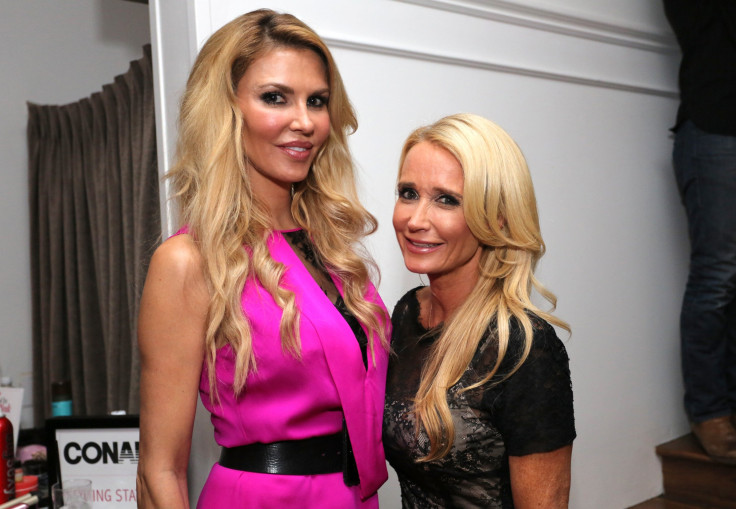 It is no secret that Kim Richards has had a rough few weeks. After a short stint in rehab following her Aug. 2 arrest for shoplifting, the "Real Housewives of Beverly Hills" star's fans were probably relieved to hear rumors Thursday that Richards was being treated for her mental-health and substance-abuse issues. However, those rumors were apparently just that -- rumors.
E! Online reported that while Richards was taking steps toward recovery, she was doing so at home -- not in a treatment center, as some news outlets reported Thursday. E! Online reported that a source close to Richards confirmed the reality star was not currently in rehab, despite a brief stay in a treatment facility earlier this month.
Radar Online reported that Richards was hospitalized during in early August after her family had the former child star placed under a 5150 hold. In Los Angeles, a 5150 hold authorizes officials to involuntarily confine a patient in treatment under the order of a doctor if it is determined that there is legitimate cause to believe a person is a danger to themselves or others. Sources close to Richards confirmed that her family pushed for the hold. However, the statute calls for only a 72-hour period of mandatory treatment, so Richards was released after three days.
Richards' public struggles with substance abuse reached a breaking point after she was arrested for shoplifting Aug. 2 at a Target store in Van Nuys, California. Police say the actress stole as much as $600 in merchandise. Richards spent the night in jail before being released on $5,000 bail, TMZ reported.
Fans are waiting to learn if Richards will return to "The Real Housewives of Beverly Hills." Season 6 is scheduled to premiere this fall.
© Copyright IBTimes 2023. All rights reserved.