Kimberly Williams-Paisley Wants To Join 'The Flash' With Hallmark Co-Star Tom Cavanagh
Kimberly Williams-Paisley has worked with Tom Cavanagh on multiple movies, including 2006's "How to Eat Fried Worms," where they played husband and wife, and most recently, in Hallmark Movies & Mysteries' "Darrow & Darrow" sequel. Williams-Paisley thinks it might be time to do a TV series together; more specifically, his CW show, "The Flash."
She's already visited the set with her kids, who are "huge fans" of the show, she told International Business Times. The next step would be for her to return to the show's set and hop in front of the camera. It seems the actress thinks so, too.
"I mean, just to be a hero in my kids' eyes," she joked with IBT about why she'd want to guest star. "Yeah [I'd want to], it looks like they have a really good time on that show."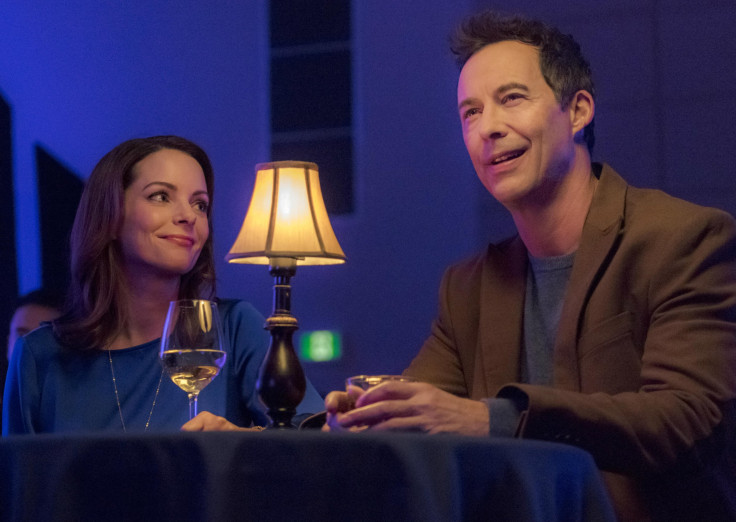 Not just any old role would do, though. The 46-year-old would want to steer clear of the powerless roles and would instead want to have fun as either "a superhero or a villain, for sure." If she got the chance to be either of those, Williams-Paisley knows exactly which powers she'd want to have because her family talks "all the time" about it.
"I would really appreciate being able to fly because I just think that would be a blast," she said. "And I also think super strength would be cool."
Season 4 of "The Flash" is almost over, with the penultimate episode airing Tuesday night, but that doesn't mean Williams-Paisley won't get her chance to guest star on the series. The CW announced last month that the superhero show's been renewed for another season, which gives the actress plenty of time to get the powers that be to write her into the series.
Even if Williams-Paisley doesn't end up on "The Flash," she'll still always have her mom superpowers at the very least.
"As a mom, I say I already see through walls, so I already have that superpower," she said.
© Copyright IBTimes 2023. All rights reserved.