Kimberly Williams-Paisley Reveals Favorite 'Darrow And Darrow 2' Scenes, New Character
It's no mystery what Hallmark fans will be watching come Sunday night. Kimberly Williams-Paisley is back with a second installment in the "Darrow & Darrow" franchise, called "In the Key of Murder."
International Business Times spoke with Williams-Paisley about what fans can expect to see in her new Hallmark Movies & Mysteries film, including a new case and more "sexual tension" between her character and Tom Cavanagh's Miles.
International Business Times: How was it to get to do a "Darrow and Darrow" sequel and step into Claire's shoes again?
Kimberly Williams-Paisley: I love this role and love doing these movies. The cast is fantastic. Tom Cavanagh and Wendie Malick are just so much fun to play with.
Phoef Sutton is our writer, and he wrote on one of my favorite shows, "Boston Legal." So he brings some of that fun, quick banter to this light legal show. So, it's really fun. At the heart of it is the relationship between the mother and daughter, my mother and my daughter, so it's a multi-generational female-driven show. And I love that about it, as well.
IBT: What can you tell us about the case this film focuses on?
Williams-Paisley: This one revolves around a murder case that involves a music artist, Mackenzie Porter [who plays Phoebe]. She's fantastic and I think she really raises the quality — especially the music in the show because she's so talented. She plays [Miles'] sister and she gets charged with murder, so we are trying to get her off because she's innocent.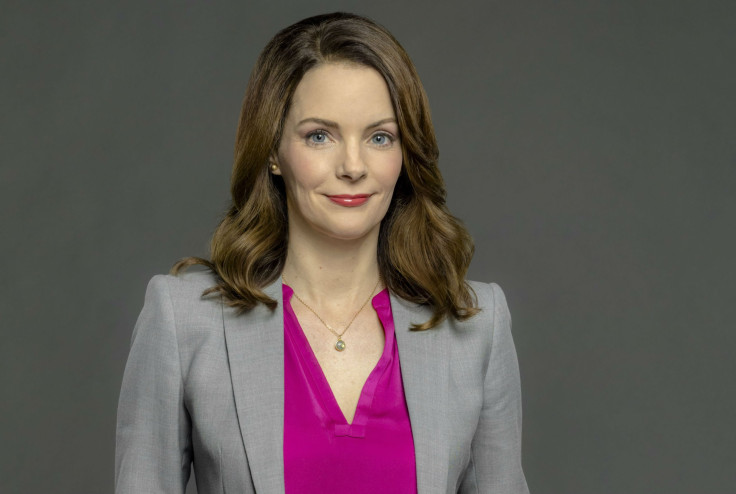 IBT: Will we see Miles and Claire's relationship grow in this sequel?
Williams-Paisley: There's a little bit of sexual tension between the two of them, but we don't act on it because we've got jobs to do. It's a flirty, kind of fun relationship, but we're close but not officially dating necessarily. Although in the movie, this is funny, we go on a date, but we can't stop talking about work and that shows that both of us are kind of married to our careers. And then I'm a busy mom, so things kind of get in the way of the romance, but there's still that underlying interest.
IBT: Do you have a favorite scene from this new movie?
Williams-Paisley: Well there's a few. I definitely think this "Darrow and Darrow" is even more playful than the first one and I love those playful scenes. I love the scenes in the house with my mom and my daughter and how we are all trying to live together. Like, in the opening scene, I'm trying to meditate, and my mom comes in and interrupts that. She's just a different energy. So, there's fun scenes with them.
Then I also love the scene with Tom, when we're working in the law office late at night, and the scene is just us trying to figure out how to get his sister off, but at the same time, we're talking about orange soda and his memories of his life as a kid and then we almost kiss but we don't, and it's just a fun, flirty scene.
IBT: What's your favorite part about filming "Darrow and Darrow" movies?
Williams-Paisley: It's fun pretending I'm a lawyer because I'm so far from being a lawyer. And Phoef writes these really fun, compelling arguments that [are] always a mouthful to memorize, but I like being in court and having control and being the best trial lawyer in the town. That's really fun. I love when great writers give me good words to say and make me sound smart.
"Darrow & Darrow: In the Key of Murder" premieres on Hallmark Movies & Mysteries on Sunday at 7 p.m. EDT.
© Copyright IBTimes 2023. All rights reserved.