King Charles' Indecision On Prince Harry, Meghan's Kids' Royal Titles 'Heightening Tensions': Report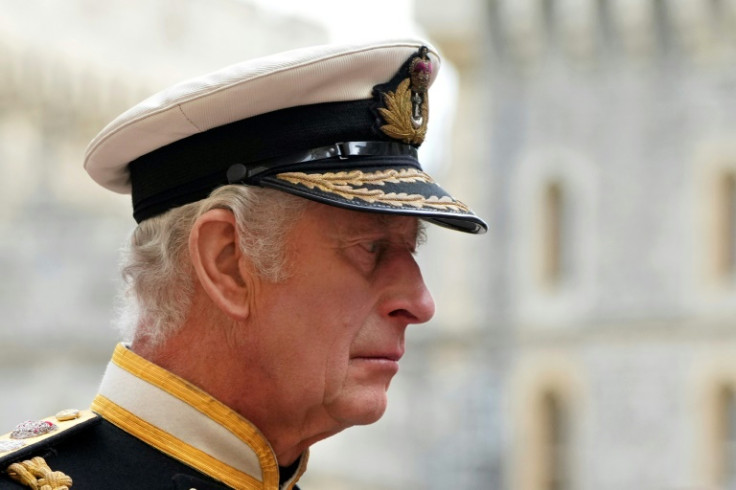 KEY POINTS
King Charles has not yet decided on whether he will allow Archie and Lilibet to use the titles prince and princess, a report claims
Prince Harry and Meghan Markle's children are entitled to the titles as grandchildren of the monarch
Prince William and Kate Middleton's titles have been updated on the royals' website, but Archie and Lilibet's have not
King Charles III has not yet announced whether his grandchildren with Prince Harry and Meghan Markle will be allowed to use the titles prince and princess.
The new monarch has not yet decided on name changes for Archie Harrison, 3, and Lilibet Diana, 1, and the indecision is "heightening tensions" between Charles, 73, and the Duke and Duchess of Sussex, The Times royal editor Roya Nikkhah reported. International Business Times could not independently verify this claim.
Prince Harry and Markle are "understood to fear" that his father may strip their children of their titles. King Charles' reluctance to recognize Archie and Lilibet's elevated status after Queen Elizabeth II's death reportedly only fueled the Sussexes' fears.
Under protocols established by King George V in 1917, the children and grandchildren of a sovereign have the automatic right to the title His Royal Highness or Her Royal Highness and prince or princess.
Following Queen Elizabeth II's death on Sept. 8, Charles became King and announced that his wife Camilla would be his Queen Consort. He also said that his eldest son Prince William and daughter-in-law Kate Middleton would inherit the titles Prince and Princess of Wales.
The royal family's website was updated to reflect these changes, but Prince Harry and Markle's children were still referred to as "Master Archie Mountbatten-Windsor" and "Miss Lilibet Mountbatten-Windsor."
"For [Buckingham Palace] not to make those changes suggests that something is off. Why not just change everything and do it in that moment?" Nikkhah quoted an anonymous royal source as saying.
A spokesperson for King Charles addressed the lack of updated titles, telling the Times in a statement, "Updating love [sic] on a website doesn't quite work. We will be working through updating the website as and when we get information."
In another statement to the outlet, the spokesperson said King Charles was focused on "the mourning period."
"It's unlikely you'll know other titles during that period. I'm sure at some point there will be discussions," King Charles' rep added.
King Charles III could change the rule that all grandchildren of a monarch could be princes or princesses, but it's unlikely he'll choose to do so, according to People.
An unnamed source previously told the outlet: "Archie will almost certainly become a prince one day. Charles isn't going to disavow his grandson, so it's hugely unlikely that he'll change the rules to stop it happening. The Charles also isn't going to say that Archie can't use the title any time soon."
Markle claimed in her interview with Oprah Winfrey last year that after a change in protocol, her son Archie was treated differently than Prince William and Middleton's children, Prince George, Princess Charlotte and Prince Louis.
The duchess said that reports she and Prince Harry didn't want Archie to have a title weren't true, explaining that she wanted her son to have a prince title for safety, according to Elle.
"It's not their right to take it away. Even with that convention [that allows all grandchildren of the monarch to be prince and princess], they said, 'I want to change the convention for Archie.' Well, why?" Markle claimed.
Markle also claimed that around the same time conversations were being had that Archie won't be given security and a title, there were "concerns and conversations" within the firm "about how dark his skin might be when he's born," according to the outlet.
However, some royal experts suggested that Markle may have been wrong in her interpretation of the royal rules.
"If we are only going by what Meghan said to Oprah and what the palace have said so far about the situation with Archie, perhaps one can assume that Meghan was wrong in her interpretation of it," said "Finding Freedom" co-author Omid Scobie, before adding: "But we also know that there is much more to this story that we don't know about."
Royal expert Craig Prescott pointed out that titles and royal security are different things.
"One [concern is] that is that if Archie had a title, he would get security, but that isn't quite true," Prescott told Us Weekly.
The royal expert noted that not all royals with titles receive protection, citing Princess Beatrice and Princess Eugenie as examples. Security is only given to working royals. Prescott explained.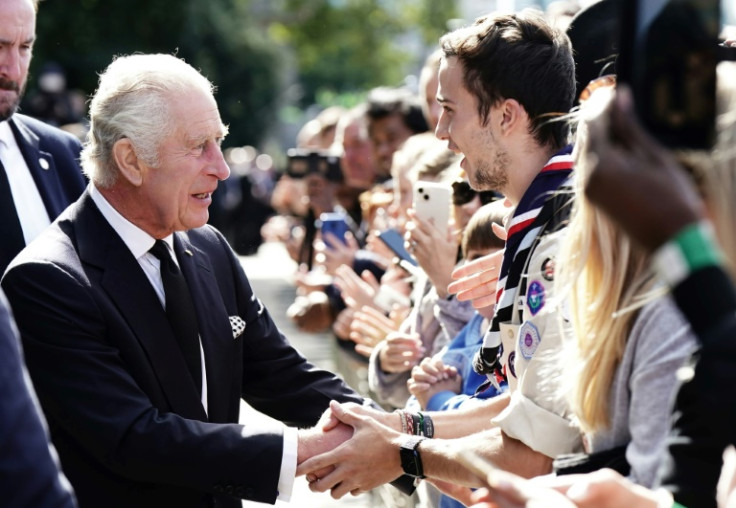 © Copyright IBTimes 2022. All rights reserved.
FOLLOW MORE IBT NEWS ON THE BELOW CHANNELS